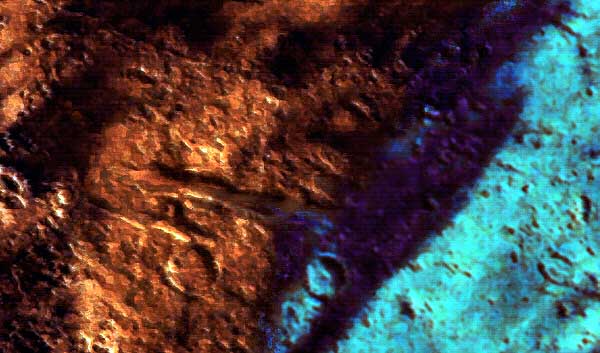 .
ELYSIUM: ANOTHER WORLD, AN ANCIENT PORT?
.

ANIMATION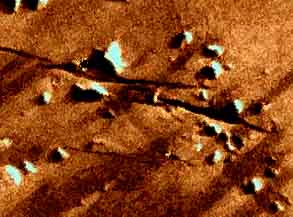 PYRAMIDS OF ELYSIUM
.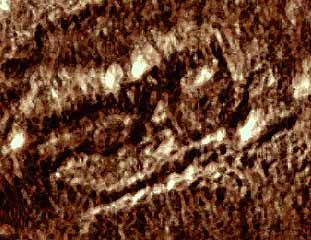 TEMPLE OF HORUS: CYDONIA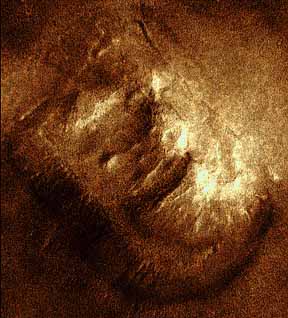 THE FACE-CAIRN: CYDONIA

(Image on this page & linked animation, speculative enhancements: Kent Steadman)



ANCIENT AIRCRAFT: TEMPLE OF ABYDIOS
INCA CITY, MARS
THE GRAVE OF OSIRIS


WHEN IS A GOD NOT A GOD?.
Elaine Lucas
UPDATES ON THE ANCIENT SAGA
Occult WW2


PROMPT TO RESEARCH: RICHARD COOMBES
RICHARD: Have you ever seen an Egyptian Pyramid drawing of an alien "gray"? I don't recall ever seeing this before...maybe you have. I wonder what its implication is regarding your earlier articles on Pyramids?
KENT: I've seen that--still don't know what to make of it. I do believe that the step pyramid is likely the "marker" as mentioned in Ancient Saga. Giza came later as the civilization took hold. They have been looking for the tomb of: Imhotep: the architech, physician, scribe, and grand vizier of the IIIrd Dynasty pharah Zoser. It was Imhotep who concieved and built the Step Pyramid at Saqqara. Is this Enlil? Thoth? Did he migrate from Nippur, where the Saga marker might really be found? WAS HE A GREY, hybrid, or one of the Saga warriors? Wonder if there have been any finds? Good research project!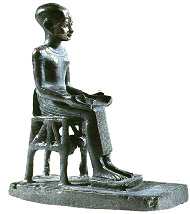 Excavations at Saqqara may soon uncover the long-sought Tomb of Imhotep, antiquity's architectural and medical genius.

JOSEPH?

ABRAHAM? In the 1920's Sir Leonard Wooley excavated the city of Ur. It was from his discoveries that information about Sumer began to surface. The city was dominated by a large step-pyramid known as a "Ziggurat". The ziggurat was made of sun-dried bricks and served as a religious and government center. Ur is also known as the home of the Biblical "Abraham".

More than a thousand years before Abraham, the Sumerians were writing down the legends of their Gods on clay tablets and clay cylinders. One of their main Gods was En-Ki. Nudimmud was his name when he acted as a creator God. He became the Babylonian God Ea. En-Ki, the Sumerian creator God who created Man, did so for a reason a little different than we are used to envision. The Sumerian Gods were overworked. They complained about their arduous tasks and wanted relief.

Humans were created because of a bad drunk? En-Ki was assigned the task of creating Man and when he did so, he became drunk. He was accompanied by the goddess Nin-Mah.They had some sort of a contest where Nin-Mah created a few creatures which En-Ki was able to find a use for. En-Ki then created a creature which could not move which he asked Nin-Mah to proclaim a fate for. She could not. This creature could not care for itself in any fashion for it was the newly born child.

THE SECRETS OF THE UNIVERSE: we are shadows of a different dimension

NIPPUR: SACRED CITY OF ENLIL: SUPREME GOD OF SUMER AND AKKA


Phikent: Friend told me you were online. I'm a layman, but I have a pounding question. Is it true that there is no particle [only probabilities] at the basis of matter? Leads to the wilder question: is the material world a kind of holodeck--or a shadow of something else?
Physicist: Got to run. But let me say that the world is mainly made of atoms (and dark matter) and we are not living in a shadow world, expect perhaps in our minds and dreams. The world certainly looks material to us physicists!
THE NEXT QUESTION WOULD HAVE TO BE ABOUT:

.

Astronomers map vast area of universe
The new map gives researchers a way of calculating how much dark matter there is, and they have concluded there is sufficient gravitational force for expansion to continue forever...
.
| | |
| --- | --- |
| HAIL TO THE SEEKER: PROCEED | |
MOST RECENT INVESTIGATIONS:.
.
.
.
.
.
.
.
.
.
.
.
.
.
.
.
..
.