.
NOW IS THE TIME
.
.
.
.
.
.
.
.
.
...
.
RUBEN MEYER: ETS OUTSIDE THE TIME STREAM
Whenever the subject of UFOs and Intelligent Life beyond Earth comes up, one of the first things people ask is, "Why are they here?"
BUCK YOUNG

Now there is little wild land left at all, and even that is shrinking at an unprecedented rate. There is simply not enough space for all the gnomes and elves, fauns and faeries, goblins, ogres, trolls and bogies, nymphs, sprites, and dryads.

So where are they?

Are they dead?

No.

So where did they go?

The answer is a bit surprising. They didn't go anywhere. We did.

THE FIRSTBORN

FROM THE DIM SIDE

| | |
| --- | --- |
| | IS YUGOSLAVIA BEING DEPOPULATED TO MAKE ROOM FOR REPTILIANS? |

TIME TO REACH DEEPLY INSIDE

This presentation has several parts, considerations of origins, the ethereal, the HAARP transmission data, electronic weapons investigation as well as my construction of a .wav-sound based on the Golden Ratio. Perhaps the tone will function as an antidote to artificial earth-distressing EMP as well as a clarion call that now is the time to grope deeply into the mysteries mind and spirit. An entire world might be at stake. PLEASE NOTE I WILL BE AWAY FOR THE WEEK OF APRIL 3-10. I WILL TRY TO UPDATE REMOTELY IF POSSIBLE. KENT STEADMAN

EDITOR'S NOTE: I MOVED THE PHI WAV TO SAVE LOAD. CHECK IT OUT!

THE SOUND OF THE GOLDEN RATIO
SHAPED IN COOL-EDIT FROM PROPORTIONS WITHIN PHI=1.618
| | |
| --- | --- |
| APOLLONIUS | |


HANS HENDRICK RUSSELL: STEP BY STEP METHOD FOR TELEPORTING AN INSECT
Parts: The old Zenith body hearing-aid; a plastic pill bottle with a snap-cap, not twist-lock; your mother's nylon stockings; and her nail-polish; a glass jar; a piece of stiff paper; sunlight; a window-sill; a fly; a pair of sharp scissors. Hans' website . . . email Hans

BIZARRE GIF ON NASA WEBSITE

ELFRAD

APPEAL

EVENT

I would like to ask for an opinion from you. The Elfrad Group has been detecting some curious signals traveling through the earth for the past several years, but now something has come to our attention and we need you to take a look and see if you have any idea of what may be the source or cause. All of you are specialists or knowledgeable in many areas and the thought that you may be able to shed some light came to mind. These signals seem to be artificial in origin due to the timing and other aspects, but if they are natural, we are entering a new area. Any information you may be able to give, or comments are invited. Also if you desire any further details concerning the detections please let us know. ELFRAD

THE SOUND

SOUND OF THE SIGNALS

Here is a sound file made from one of the signal bursts recorded on March the 27th. It's a very complex sound. There are no special effects added as it is a pure conversion from ELF to audio. ELFRAD

Additionally, at this time there are many unidentified ULF and ELF transmissions being detected through the earth. This may or may not be related to the present conflict in Kosovo. I am enclosing several for your viewing. ELFRAD

.
| | |
| --- | --- |
| E-BOMB | A WEAPON OF ELECTRICAL MASS DESTRUCTION |
| | High Power Electromagnetic Pulse generation techniques and High Power Microwave technology have matured to the point where practical E-bombs (Electromagnetic bombs) are becoming technically feasible, with new applications in both Strategic and Tactical Information Warfare. The development of conventional E-bomb devices allows their use in non-nuclear confrontations. |
POSSIBLE EMP SUPER WEAPONS USED IN YUGOSLAVIA
EDITOR'S NOTE: I have decided to limit this section to discussions of awesome new EMP weapons.
EMAIL CLUE: 3/26/99: The main NBC Pentagon [Whitehouse] correspondent, Jim Miklaszewski, gave a report that he had heard that the NATO folks were using some new super secret weapon that blacked out the power grids in Belgrade, and the reference was that they also were perhaps destroying the programs, memory, communications, etc, that are associated with the Serbian air defense SAM . . .
EMAIL : 3/26/99: This EMP super weapon is not top secret, the media has know about this weapon since before the Gulf War. The weapon is carried on a Hercules air craft and emits radio and television signals to confuse the populous and also has the ability to shut down and destroy electrical appliances by emitting an electromagnetic Pulse. Tomahawks missiles also are capable of this ability. Several of the first tomahawks that were fired during the gulf war were not explosive EMP weapons. Its only natural to use all weapons at hand for this conflict Yugo, especially since it worked in the Gulf.
EMAIL: 3/29/99: In the UK's " News of the World " on Sunday appeared a full page article on the new " E-Bomb " - this is dropped by the B2 (hence their deployment) & creates an electromagnetic pulse (similar to that generated by an H-Bomb) - to fry all the electronic circuits. It is released from a high altitude & is guided by satellite to target & detonates about 1.5 miles above the target.
DRUDGE: RUSSIAN MILITARY ACCUSES USA OF TESTING NEW SECRET BOMB IN YUGOSLAVIA
MONDAY, MARCH 29, 1999 23:09:55 UTC
The military said that the bomb generates an electric impulse similar to electromagnetic fluctuations caused by a nuclear explosion . . .They added that the bombs are being carried by two strategic B-2 bombers of the Stealth technology. Russian military officials provided no other details.
EMAIL 3/30/99: [for massive EMP weapons] you basically just use a nuclear weapon. But instead of detonating it a few hundred feet above ground zero (where most of the damage would be blast and heat/vaporization), you detonate it just below the ionospheric lower layers, at around 25 to 100 miles up. The weapon is also designed to be fairly "clean", in that it does not spew a whole lot of radioactive debris onto the ground. These devices would have to be launched in a rocket, or from high-flying aircraft, since they must achieve high altitudes to be effective. I have estimated that you would see several-inch arcs everywhere there is some conductive material (wires, fences, steel building frames, etc.). It should be pretty frightening, the bright flash in the sky notwithstanding.
EMAIL 3/31/99: before the bombing started, I was witness to what looked like a mini-battleship bristling with extremely high-tech equipment sail slowly up the Thames here in London, UK. It had this massive black dome on it, and behind it there was a rectangular radar-type dish aimed at the sky. Not a word in the papers about this.
THE NUCLEAR SHIELD
The Cold War may be over, but supporters of the new missile defense program contend that new threats from so-called "rogue nations" make a defensive shield a necessity. The House overwhelmingly approved the measure after a closed briefing by Donald Rumsfeld, a former U.S. defense secretary, who said that up to 30 nations now have or are working to acquire ballistic missile technology -- including Iran and North Korea. The vote also came just days after allegations surfaced that China had covertly obtained nuclear secrets from the United States.
THE TESLA SHIELD
THE HIGHLY ELECTRO-MAGNETIC HIDEOUT

EMAIL 3/30/99: The "electrical disturbances" you speak of may very well be directly related to what I'm talking about on my website, in the "Lost time/ Lost power" section. UFO's 'float' on a super positive ion thrust, which will inhale free space, including electrons, when released, not to mention causing electromagnetic fields of all ranges to gyrate within a given radius of a ufo in operation.
UCLA: PLASMA PHYSICS, LAPD, IPELS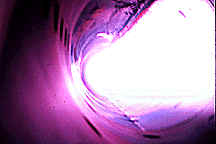 FOR UPDATES ON CONFLICT

| | |
| --- | --- |
| | THE HOLY FIELD OF KOSOVO |
A recent caller to Art Bell, Saturday a.m., April 4th, speculated that Saddam Hussein might be in possession of the ancient Ark of the Covenant. Maybe so maybe not, but could have Saddam indeed found Annunaki or Sumerian perhaps even ET instruments of war? This is a wild but interesting speculation and might be a topic of worthy sleuth.

And what rough beast, its hour come round at last, Slouches towards Bethlehem to be born? YEATS

Has an entity from the underworld been awakened?

.HAARP
HAARP tests March 26th (today) AND 27th: Magnetometer already shows activity
March 26, 1999, 0800-0830 UTC (Note this is March 26, 1999 at 3:00 AM EST)
March 27, 1999, 0700-0730 UTC (Note this is March 27, 1999 at 2:00 AM EST)
HAARP MAGNETOMETER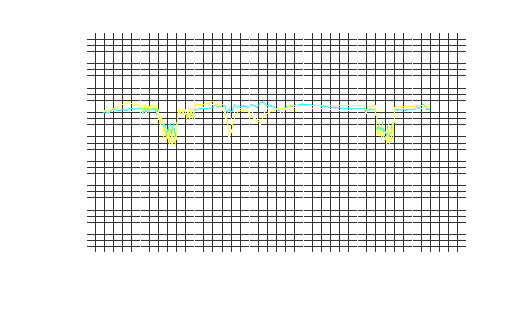 TROMSO MAGNETOMETERS FOR COMPARISON: 26th, 27th
ELFRAD DATA
The burst at the end of the photo indicates the PHI signal. The start time is indicated by the "S" arrow. ELFRAD

HAVE WE BEEN AT WAR FOR A CONSIDERABLE TIME NOW, A COWARDLY WAR, INVISIBLE?
MORE QUAKES AT NORTH POLE
RECENT
99/03/28 21:33:43 85.58N 84.46E 10.0 5.2Ms A NORTH OF SEVERNAYA ZEMLYA
99/03/29 13:18:53 85.57N 86.32E 10.0 4.8Mb B NORTH OF SEVERNAYA ZEMLYA
99/03/31 12:45:35 85.57N 86.24E 10.0 5.0Mb B NORTH OF SEVERNAYA ZEMLYA
99/04/01 10:43:19 85.48N 81.02E 10.0 4.9Mb B NORTH OF SEVERNAYA ZEMLYA
99/04/01 10:47:51 85.56N 84.02E 10.0 5.2Mb B NORTH OF SEVERNAYA ZEMLYA
1999 04 05 08:08:36.9 85.863N 83.338E 10G 4.6 NORTH OF SEVERNAYA ZEMLYA
1999 04 06 10:05:24.6 85.622N 85.949E 10G 4.5 NORTH OF SEVERNAYA ZEMLYA
1999 04 09 01:05:58.4 85.616N 83.962E 10G 4.7 NORTH OF SEVERNAYA ZEMLYA
99/04/11 11:52:42 85.30N 79.41E 10.0 4.6Mb B NORTH OF SEVERNAYA ZEMLYA



NATIONAL WEATHER RADAR

NATIONAL WEATHER RADAR 2

FOLLOW UP 3/29 : NATIONAL RADAR
3/31/99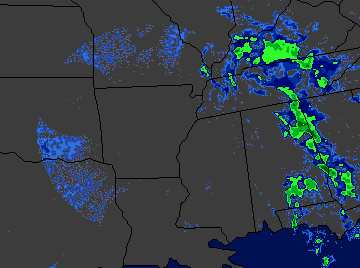 BE SURE TO CHECK IMPORTANT UPDATES AT FLASH RADAR
The airfield where the planes that are spreading the contrails are based has been located in Arizona.

ASTRONOMERS BAFFLED BY COSMIC MEGABLAST
| | |
| --- | --- |
| HAIL TO THE SEEKER: PROCEED | |