ORBIT: Discovery, Mars!

Grab your fly rods, Buckos, we're goin after the fire-breathin', saber-toothed, Martian, Loch Ness Rainbow Trout.

So proud o' this find, I named the lake after the greatest fisherman in all known history, well, my Dad. If that yonder pool is only a mudhole, no matter, ol' Pop will catch em anyways!

Geometry: Latitude 24.65°, Longitude 207.10°
.
| | |
| --- | --- |
| | "I name thee on behalf of the dreamer," by his side in quiet witness stood Lowell, Wells, Verne, Herbert. |
Will the banner hold?
In a message dated 5/19/99 7:43:36 AM Pacific Daylight Time, jblue@flagmail.wr.usgs.gov writes:
Subj: martian lake
Date: 5/19/99 7:43:36 AM Pacific Daylight Time
From: jblue@flagmail.wr.usgs.gov (Jenny Blue (GD.Flagstaff)
To: Phikent@aol.com
CC: jblue@flagmail.wr.usgs.gov, abennett@flagmail.wr.usgs.gov
Dear Mr. Steadman,
Ms. Annie Bennett forwarded your email to me because I am responsible for managing the database containing planetary names. I'm afraid that the naming process is long, involved and rather strict. You can read about the rules and regulations of the process on the web site which contains the Gazetteer of Planetary Nomenclature (http://wwwflag.wr.u sgs.gov/USGSFlag/Space/nomen/nomen.html).
If you have any questions about the naming process after looking at the web site, please feel free to write.
Best regards,
Jennifer Blue
Subj: Re: martian lake
Date: 5/19/99 2:34:30 PM Pacific Daylight Time
From: Phikent
To: jblue@flagmail.wr.usgs.gov
CC: abennett@flagmail.wr.usgs.gov
CC: rlxfl@earthlink.net, Phikent
CC: KKASTEN@pathology.medsch.ucla.edu
rlxfl@earthlink.net KKASTEN@pathology.medsch.ucla.edu
Attention Jennifer Blue:
Dear Ms Blue:
I'm just an ordinary citizen that found in the MGS MOC Mars images a lake, highly reflective and watery--well it looks like a lake! So I named the wondrous artifact, "Lake Steadman," thinking of my Dad, a great fisherman.
Also I published my findings, notes, dates of discovery and enhancements to the Internet and proudly sent notice to everybody I know.
../../CBJD/mars/steadlake.html
I'm an artist, and therefore I took some liberties in visualizing the significance of the artifact, even seeing a wild resemblance in features along the cliffs to the great Egyptian temple Abu Simbel. Perhaps this is too much the imagination, but then I would cite as kindred, Lowell, Sagan, others, all in my opinion great dreamers as well as dedicated researchers.
I have received encouragement from Kathy Kasten, UCLA, to contact yourselves, also received other support such as:
5/13/99 4:36:51 PM Pacific Daylight Time: Kent: Great find. The lake deserves your name or that of your father. I studied Mars prior to going into our national space program, but nothing like this. Congratulations. Clark McClelland, Former ScO, Space Shuttle Fleet, Kennedy Space Center, Florida.
Wouldn't it be an awesome idea for NASA to recognize ordinary folks as partners in discovery? What a great handshake that would be!
I could use some help please. If you have any forms that need to be filled out I'd be most grateful if you would forward to:
Kent M. Steadman

LIZ EDWARDS: MARTIAN CYCLONE
.

A New Case for Liquid Water on Mars

Water Spout on Mars Mars Water

Researcher Suspects Liquid Water on Mars



ELAINE LUCAS: NEW WEBSITE
It is my belief that Mars was once a beautiful, fertile planet capable of sustaining life, much like our own, until some cataclysmic, global event changed everything. I believe that the survivors went searching for another planet, on which to live, and that they chose the Earth. We are their descendants.

LATEST UPDATE RELATED .MORE MAIN

Dear Orbit,

Greetings, most dedicated work you are doing on your site. Having been inside the Tomb Of Osiris in February, I have now posted the first full scale web photographs of the tomb, step by step.

See: www.akasha.de/~aton/Kham.html

This is just the first of a series of releases of the Giza underground labyrinth, a rather dangerous place with biochemical weapons left behind, 5 doctors are dead, one survivor, this will be covered in Osiris part two, along with photographs of the entrances into the massive labyrinth, and new material from the Great Pyramid.

Feel free to make a link if you feel inspired.

All Is God Speed with your superb hyper service to mankind.

Light, Love, Life,

Ananda

ANCIENT SAGA: This first ship landed in a lush, fertile area we now call Egypt. The people began to bring back all the knowledge and lifestyles they had known from the past. The ship was taken and placed in a great vault, and a marker built over it, so that when the other clans arrived they would know where they were.
Over the course of the last 10,000 years, The Bluestars have landed in China, Mexico, England and most recently, America . . .

FOUND IN AMERICA: THE MERTZ TABLETS


EARTHSHOCKS INCOMING

AS PREDICTED BY CHARLOTTE KING

5/15/99 FrankCondon: GSL Special Report 990515A
5/21/99 SOHO 171 EIT (possible origin of storm)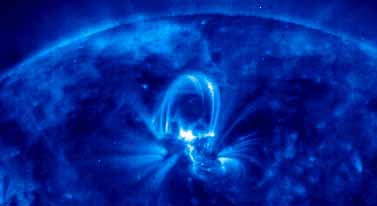 5/25/99: MAGNETIC STORM

7.0 Earthquake Hits New Guinea...05/15/99
| | |
| --- | --- |
| | (USGS) The following is from the United States Geological Survey, National Earthquake Information Center: Preliminary hypocenter for earthquake of 1999 May 16, NEW BRITAIN REGION, P.N.G.: latitude 4.8 degrees south, longitude 152.4 degrees east, origin time 00 51 15.0 utc, depth normal, magnitude 7.0 ms. |
99/05/16 00:51:15 4.77S 152.37E 33.0 7.0Ms B NEW BRITAIN REGION, P.N.G.
99/05/17 10:07:59 4.56S 152.96E 33.0 6.9Ms B NEW BRITAIN REGION, P.N.G.
99/05/18 04:19:53 5.72S 148.38E 125.6 5.3Ms B NEW BRITAIN REGION, P.N.G.
99/05/18 06:16:11 4.84S 152.80E 33.0 5.8Ms B NEW BRITAIN REGION, P.N.G.
99/05/18 14:38:29 4.94S 152.87E 33.0 5.0Ms C NEW BRITAIN REGION, P.N.G.
99/05/18 14:57:55 5.46S 153.05E 33.0 5.2Ms C NEW IRELAND REGION, P.N.G.
99/05/18 20:33:16 13.89N 145.04E 33.0 5.1Mb B MARIANA ISLANDS
99/05/18 19:52:59 5.57N 123.87E 33.0 5.8Mb B MINDANAO, PHILIPPINE ISLANDS
22May1999 22:56:24.5 5.5S 152.5E 33 mb=5.5 M*NEI NEW BRITAIN REGION, P.N.G.1646
23May1999 09:19:56.5 4.7S 153.1E 33 MS=4.2 M GSR NEW IRELAND REGION, P.N.G.1151
8.27 p.m. ET (028 GMT) May 18, 1999 WELLINGTON, New Zealand (AP) — An earthquake with a magnitude of 6.3 rattled central New Zealand on Tuesday evening.

ARCHIVES: PAPUA, THE DAY THE SEA CAUGHT FIRE
Fly through the Mariana Trench

NOTE FROM OZ
The Chase Kent Steadman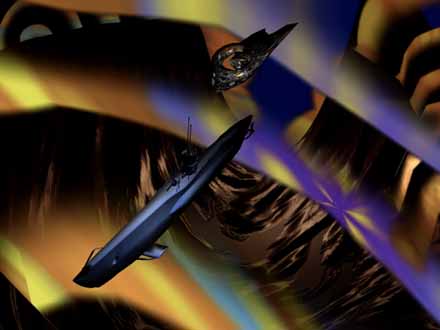 12May1999 17:59:15.3 43.3N 143.8E 33 No Mag M*EMS HOKKAIDO, JAPAN REGION 1935
12May1999 17:59:18.9 43.1N 143.8E 70 MS=5.7 M*GSR HOKKAIDO, JAPAN REGION 1919
12May1999 17:59:24.1 45.5N 145.1E 25 mb=5.4 M*MAD HOKKAIDO, JAPAN REGION 1906
12May1999 17:59:22.0 43.0N 143.8E 98 MW=6.3 M*NEI HOKKAIDO, JAPAN REGION 1901
12May1999 17:59:29.0 45.0N 144.0E 10 mb=6.2 A*LED HOKKAIDO, JAPAN REGION 1836
12May1999 17:59:13.1 42.1N 142.6E 33 mb=6.6 A*NOR HOKKAIDO, JAPAN REGION 1829
12May1999 17:59:14.4 43.2N 143.5E 33 mb=6.0 A*NEI HOKKAIDO, JAPAN REGION 1825
12May1999 17:59:10.5 41.8N 142.9E 10 mb=6.3 A*SED HOKKAIDO, JAPAN REGION 1821
12May1999 17:59:14.0 44.0N 143.0E 33 mb=6.3 A*YKA HOKKAIDO, JAPAN REGION 1816
12May1999 17:59:34.0 42.0N 141.0E 33 mb=5.3 A*YKA HOKKAIDO, JAPAN REGION 1815
ANOTHER QUAKE AT NORTH POLE
99/05/18 20:20:14 85.58N 83.29E 10.0 5.3Ms A NORTH OF SEVERNAYA ZEMLYA


DUGWAY PROVING GROUNDS UTAH I LOVE THEE: SERPENTS IN SAINTLAND
Did the inky agencies build their nastiest facilities near patriotic populations to eliminate protest?

RW=Radiation Weapons, Chernobyl-style: Latter-Day Saints considered expendable?
TESTS 1949: It is the opinion of the Chemical Corps that a public release of some type should be made relative to the forthcoming tests of RW munitions at Dugway Proving Ground, Tooele, Utah, starting 18 October 1949
Try Keyword, "Dugway," Search HREX Archives: DOE Openness:Human Radiation Experiments


RADAR-SATELLITE COMPOSITE: 5/16/99; 5/17/99 UNISYS followup
5/21/99 CA (large)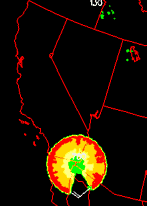 DEYO DATA
EDITOR'S NOTE: What would an EMP weapon strike do to a nuke plant?

WIRE: May 21, 5:50 p.m. ET: Lawmaker says U.S. nuke plant faced terror threat

Russian Warns One Big EMP Could Cripple America

Notes On EMP And Its Effects


CHEMTRAILS: MYSTERIOUS EMAIL
St. Louis May '99

SUCCESS: SUbsonic aircraft: Contrail & Cloud Effects Special Study

ASTEROID, 1999 AN10, ON COURSE

NOW COME TORSION FIELDS 2

GAMMA RAY BURST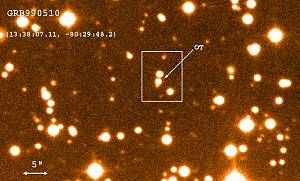 Electrogravidynamic Concept of Tornadoes

3-day Solar-Geophysical Forecast issued May 20 at 22:00 UT
SLIGHT CHANCE OF ISOLATED M-CLASS X-RAY FLARES
5/21/99 SOHO 171 EIT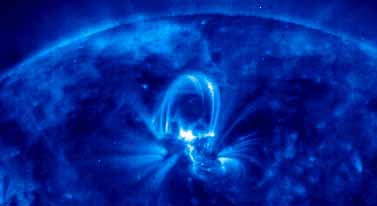 LIZ EDWARDS: NEW CONTROVERSY, SUN CRUISER, SEE UPDATE 5/16/99

MAY 16-18/99: BIZARE FLARES
| | | |
| --- | --- | --- |
| Spike: HAARP | Holloman, AFB | SOHO C2 |
| | | |
5/17/99 TRACE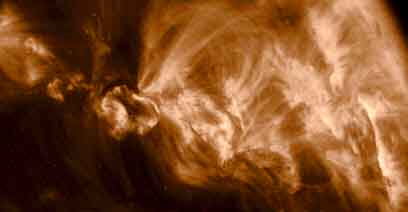 5/17/99 MAGNETIC STORM
Interplanetary Shock Arrival Alert. Shock arrived at 00:58 UTC on 18 May
Xray Flux Proton Flux Electron Flux Magnetometer Kp Index
| | |
| --- | --- |
| HAIL TO THE SEEKER: PROCEED | |