DID THE MIGHTY ASTEROID BISMARCK CAREEN, WELL, OVER BISMARCK?
EMAIL, 11/6/99 10:22:46 PM Pacific Standard Time: I am told the first large intruder [asteroid, other] from the outer limits was "caught" by our Van allen belt which now forms a protective wall. The intruder WAS diverted and sent on its way in a safer trajectory AWAY from this planet.

EDITOR'S NOTE: Above source requests anonymity, added that the incoming object was indeed the Bismarck asteroid. Source also suggests that asteroids Titan and Monitor are yet incoming but have been lost to tracking, trajectories flattened out. I realize anonymity makes this scenario difficult to research; however I might be able to forward inquiries, subject title, Bismarck, please. I will forward all requests by cutoff, 11/08/99 midnight.
REPORT FROM NETHERLANDS: Bismarck? MAP
EDITOR'S NOTE: this is such a key report that I feel strongly to include address: vanDonselaar@kabelfoon.nl
EMAIL, 11/8/99 11:07:24 AM Pacific Standard Time: I am a regular visitor of this website from the Netherland's. I saw on German television that there was in Saxony visible a very big white flash which turned into the colour blue. The date and time was november the eight in the morning, at 3 o' clock GMT. (5 o'clock local time).The weather forecast office could not explain the phenomena, but the astronomical institute of Hamburg said it must be a large meteorite or a big part of an satellite. It was visible quite a long time. I am telling you this because there was an prediction that a part from an asteroid could hit the earth at november the seventh. The website from the "enterprise mission" from Richard Hoagland had an article on this.
Large Fireball over Germany last night!
EMAIL, 11/8/99 3:10:52 PM Pacific Standard Time: Between 4:52 and 4:58 local time (timezone GMT+1) in the morning of 8.November, the overcasted sky suddenly brightened blue-green. You know, with the normal very overcasted German sky, you need a big fireball to light it! Article in "Spiegel": http://www.spiegel.de/wissenschaft/0,1518,51451,00.html
EMAIL, 11/8/99 8:13:07 PM Pacific Standard Time: Kent, here is a short translation from the German article about the fireball - RuthThe article said it was a Bolide Meteorite, very bright, bluish, about the size of a television, visible for about six minutes in the early morning hours, 4.52 their time, accompanied by a sound described by a citizen as a cannon and had blue & white striped tail.
EMAIL, 11/9/99 9:02:08 AM Pacific Standard Time: Kent - Ingrid sent this in - Ruth From the accounts of viewers it sounded like it was a spectacular event, also a little scary. The bright light woke people, one viewer referred to it as "unforgetable". I can't imagine that it was in the sky for a whole six minutes. I've only seen shooting stars for just a few seconds. There are supposed to be some pictures shortly from a camera in the area focused on sky phenomana.
MONITOR? MAP

11/9/99 8:00 PM EST MEXICAN AIRCRAFT CRASHES

Witnesses on the ground said they saw a bright flash of light in the sky, followed by an explosion. TAESA Flight 725 went down about five minutes after taking off from the town of Uruapan in the state of Michoacan around 7 p.m. (8 p.m. EST) en route to Mexico City. The crash site is about 180 miles west of Mexico City.

11/9/99 8:12 PM EST METEOR OVER MYRTLE BEACH, SC
Not the same meteor as SC above but perhaps part of a swarm, or a fractured up parent rock:
EMAIL, 11/9/99 9:49:18 PM Pacific Standard Time: Hey Kent....me again...while in prayer in a gazebo in our complex facing south,at 8:12PM edst saw a big meteor? coming in at a 45° angel from the northeast...lasted about 2-3 seconds...no sound....large plume tail...changed colors....amazing part is...it nearly "hit" a miltary aircraft which was flying due north..(targeting?)...[ i worked in Brookhaven Lab during star wars] anyways...keep up the good work.... being a Bible believer we will see "stones" the size of houses!!
But wait a minute, a fireball tracking east:
EMAIL, 11/10/99 8:31:06 AM Pacific Standard Time: On the 11:00 news last night on channel 8 news they reported that a "comet" was seen between 9 and 10 pm by many people who called in. It was reported to be very sizable and had a significant tail and was traveling east toward the Smokey Mountains. I am sure it was a meteor, and was apparently quite a sight.
EDITOR'S NOTES: Hearing bogey went down near Augusta, GA. SLEUTHS?
SOUTHEAST Meteor, Internet message, 11/10/99
FRIEND: How Neat! I'm flying to Fla. this AM and I see there is a flap going on now!!!!
Phikent: flap? Sheesh just woke up trying to get me bearings here.
FRIEND: They were talking about it on AB and are going to do an update with Peter Davenport!
Phikent: yikez better turn him on then
FRIEND: Fla., Ga. & N.C.! Hundreds of police stations called throughout they area! Planes seen following it!
Phikent: any other details about what they saw?
FRIEND: I caught only the second mention of it about 1/2 hour ago! I heard they were seeing a green-blue colored object!
EDITOR'S NOTE: Anybody thinkin what I'm a-thinkin? Titanic, Bismarck, Monitor. Code-names for Star Wars events? Or Ships, Ships, SHIPS! Couple of bothersome reports, planes chasing a meteor? No way! Also keep getting strong rumors of UFOs buzzing Edwards AFB, Delta Alerts, etc. In any case:

HALIFAX FIREBALL, Titanic? MAP
11/10/99 10:10:53 AM Pacific Standard Time from ORBIT READER
Dear Family,
And the Seventh Angel Sounded The Call....
As we approach November 11, 1999 let us remember the LOVE that we truly feel for each other, the unconditional LOVE that dwells inside of all of us although we may or may not have met in person in this life.
Let us remember all of our family here in this earth plane and remember that we truly are ALL ONE. Our mission now is to raise the vibration/frequency that surrounds this earth plane now into the positive harmonious frequency that is our connection with ALL LIFE.
Our LOVE CAN DO THIS! WE can do this! We shall activate the Christ Grid into it's fullness and aid our Mother Earth in our union with All Life. For those of you who know your Tone, your own personal sound, please sound loud and clear tomorrow. I LOVE You ALL!
In Love and Service,
KENT'S

SOUND

Update: Bismarck, Titantic, Monitor

HOW AN ASTEROID CAUSES EXTINCTION
March 30, 1976 - a huge unexplained boom occurred over the Netherlands. Probable Soviet scalar howitzer test.

Tremorous Night of the Death Ray
CANBERRA - Shortly after 11 pm, in the deep black of an outback night,a fireball grew slowly over the Western Australian goldfields and flew parallel to the ground, before diving to earth beyond the distant trees.
By 1914 or so, Tesla had been successfully isolated and was already nearly a "nonperson." Thereafter Tesla lived in nearly total seclusion, occasionally surfacing (at his annual birthday party for members of the press) to announce the discovery of an enormous new source of free energy, the perfection of wireless transmission of energy without losses, fireball weapons to destroy whole armies and thousands of airplanes at hundreds of miles distance, and a weapon (the "Tesla Shield," I've dubbed it) that could provide an impenetrable defense and thus render war obsolete.

Electrostatic Force Fields as the Secret to the Tesla Shield
11/8/99 7:12:45 PM Pacific Standard Time

Kent: I ran an analysis of the time period specified for the Fireball in Saxony. There was a definite pulse at that time which set up an electromagnetic disturbance. Am enclosing the graphs. Charlie Plyler Elfrad Group

LOOK AT GOES INFRA RED, 07-Nov-99 03:00 UT


FLASH RADAR: BLANK MAPS

NEW ANOMALIES

11/8/99 WASHINGTON DC SHIELD
EMAIL, 11/9/99 1:35:25 PM Pacific Standard Time: notice the so-called "Washington DC ring" is actually centered over Delaware, somewhat south of Dover, see attached gif. So I found this email comment very interesting.
And is supposed to have a frequency/vibration/sound with it. I have the story, but I do not have a scanner to send it to you. But they said if you hear the sound, it is them testing. And it will affect the area in which I live, almost 20 miles from the base. I am in Maryland, East Coast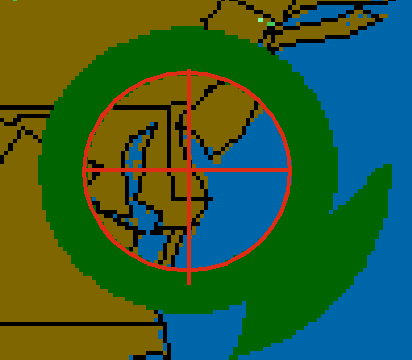 PHASERS IN THE SOUTHEAST
GOES IR 11/8/99 1730Z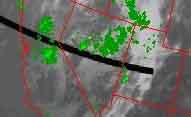 GOES IR 11/8/99 1130Z larger

EMAIL, 11/8/99 11:11:09 PM Pacific Standard Time: Is anyone monitoring the polar satellites? See www.ghcc.msfc.nasa.gov/avhrr/noaa14nir.html Are the black streaks and white dots from satelites orbiting earth?

Haze has Cairo residents holding their noses, looking for answers
As many speculated on the cause _ theories ranged from a nuclear leak to a byproduct of recent war games in the western desert _ Egypt's Cabinet rushed to discuss the crisis.
| | |
| --- | --- |
| | INCOMING GSL REPORTS |
EARTH SHIELD WATCH

WATCH FOR SIMILARITY TO 10/22/99

WOULD ALSO SUGGEST A STARGATE WATCH HERE

PLEASE REPORT IF YOU SEE ANYTHING LIKE THIS

ALSO PLEASE REPORT FIREBALLS, ELECTRICAL "SENSATIONS," EARTH MOVEMENT

MOST RECENT INCOMING REPORTS HERE

WATCH PERIOD

November Space Calendar:

4-7th - Northern Taurids Meteor shower peak

11th - Linearids (new) Meteor shower peak?

17th - Leonids Meteor shower peak (potential meteor storm)
EMAIL, 11/9/99 5:58:49 AM Pacific Standard Time: Yes I am impressed by your figure of Zeus, drawn from the statuette of Zeus from Dodona. My research area is the archaeology of Akhmim in Upper Egypt, where the name derives from 'Min' also associated with Amun, and allies Min to the sky gods. Now wait for it, Akhmim is founded in a place full of 'thunderbolts', or as we know them METEORITES! Zeus the Greek storm god is associated with Amun and Horus who was Apollo, the Greek light god. The emblem of such a god as Min would have been the 'light' weapon, which took the shape of the Greek thunderbolt. A dangerous character of a sky god is the provision of a weapon, and if he has one must raise his arm before he can hurl or strike with it. (as you correctly show) So ...are we expecting the wrath of the 'symbolic gods'? better check out if they are incoming at 33 degrees!!

GLEN DEEN: [tmg_convergence] it's November 11, not November 7

RECENT IMPACT: HALIFAX FIREBALL
INTERESTING EMAIL
EMAIL, 11/8/99 12:40:34 AM Pacific Standard Time: I was driving to Las Vegas at approximately 7:30pst on friday, when I saw a flash of light drop to the ground and disappear southeast of the 15 fwy. If anyone else saw this let me know
EMAIL, 11/8/99 1:24:53 PM Pacific Standard Time: I was driving northbound on interstate 680 in the San Ramon, California area at about 10 - 10:30 p.m. on Friday night Nov. 5 when I saw what looked like a meteor drop out of the sky. It was a bright white flash with a tail, like a falling star - and it travelled from northeast and fell southwest and disappeared. Drivers in front of me saw it too, as there were brake lights at that same moment.

EMAIL, 11/6/99 10:12:49 PM Pacific Standard Time: Japan: The objects, never moved, were floating on the same position for a few minutes. Then next "moment", additional red object appeared at the left (West) of the original red one. Then the white triangle suddenly disappeared. Then, three white object appeared and formed a larger perfect triangle. After that, suddenly about 10 white object appeared and scattered around the area (which did not move).
CURIOUS QUAKES RELEVANT TO IMPACT SCENARIO AS WELL AS 990
99/10/31 20:14:10 45.85N 74.32W 18.0 4.2Lg <OTT> SOUTHERN ONTARIO, CANADA
99/11/05 12:00:10 28.87N 43.39W 10.0 5.1Mb B NORTHERN MID-ATLANTIC RIDGE
Additionally:
9/11/08 16:45:42 36.47N 71.25E 226.0 6.5Mw A AFGHAN-TAJIKISTAN BORD REG.

WARNING TO LITTLE BROTHER

MAYAN COSMOLOGY