ORBITORBITORBIT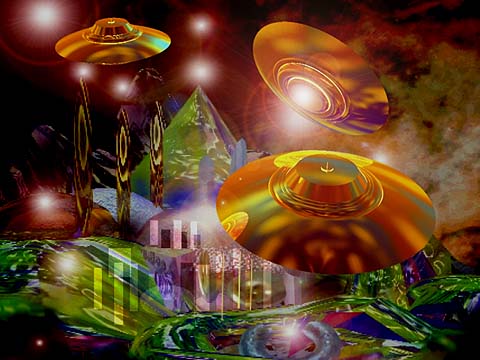 RECENT MAGSTORM

QUAKEWATCH: SALTON SEA
QUAKES NEAR NORTHERN CAL VOLCANIC RANGE

MT SHASTA CAM

SOLWATCH: CHARTS & DETAILS

SOHO RECOVERY

SOHO IS BACK AND BIZARRE

What are the objects near the sun?

LASCO/EIT REAL TIME MOVIES . SOHO C3 MPEG

WEIRD STUFF

Seen by SOHO


SURPRISING GAP IN AURORAL OVAL PUZZLES SCIENTISTS
"Right here, at local midnight, you have this gap where things should be happening," explained Dr. James Spann of NASA's Marshall Space Flight Center. "Something special may be happening back in the magnetosphere. The truth is, we don't know."

ASTEROID WINGS BY
UTILIZING AN AMAZING NEW TECH, ELFRAD MONITORS THE FLYBY OF A COSMIC VISITOR
DATA: ANOMALY INCOMING

Using the entire earth as a dish antenna, ELFRAD investigates an anomaly on the approach: Is this the wavelength of Asteroid 1998 SH36 6,902,001 miles and closing?

PERSPECTIVE

AN ARTIST'S ELECTRIC HUNCH: The legendary Gods hurled thunderbolts. What ancient stellar events are echoed through memories, myths and dreams?
NEAT INTERESTING NOTE: SCHEDULE: Due to circumstances beyond our control, the NEAT run in September has been canceled. NEAT observations are scheduled to resume on 15 October 1998.
REASON: Follow-up observations are often required!
NASA's Deep Space 1 spacecraft scheduled for launch in 1998 will fly by a Near-Earth asteroid and a comet. The NEA is 1992 KD. It has a diameter of 2-5 km.
EROS

SECRET PYRAMID CHAMBER: THE SEARCH FOR KINNAMAN'S ENTRANCE
| | |
| --- | --- |
| | The traditionally accepted entrance is the one on the north face. Dr. Kinnaman then describes several interior chambers in which were found ancient records from Atlantis and anti-gravitational machines, that were used by the Atlanteans to construct the Great Pyramid. |

KINNAMAN FOUNDATION IN MONTROSE, COLO.
ORBIT QUEST THUS FAR: BRAVE AND RECKLESS RESEARCHERS NEEDED

SPHINX GROUP RECENT NEWS

ENTRANCE TO CHEOPS: HIDDEN IN PLAIN SIGHT

THE ACADEMY

ARCHIVES

THE GODS OF EDEN

THE SHAFT UNDER KHAFRE'S CAUSEWAY

ANCIENT SAGA

ARE WE ABOUT TO DISTURB THE SLUMBER OF THOTH?

A RUMOR THAT WON'T GO AWAY
4,000 YEAR OLD UFO FOUND IN GRAND CANYON

ANCIENT GRAND CANYON RUINS: It indicates either a hoax published at the time OR that the Smithsonian and/or the government is covering up details of past archeological discoveries that would rock current understanding of the past.

PULSE

Report: Radio waves from U.S. military hardware making waves overseas
Wonder what stunts are being tried here at home?
NEW KEYWORD FOR SLEUTHS: MILITARY TEMPEST PROJECTS
10/26/98 RECENT COMPARISONS & WATCHES: seismic-radar anomalies, California
HOURS LATER AFTER ABOVE WATCH: THAR SHE BLOWS
What's happening here, folks, is that it seems we are now able to see, even hear, "signatures" on radar and with ELFRAD earth EMP monitors that portray, even portend events to come. Not only do we seem to monitor earth-based events, but happenings stellar as well. This watch is still mysterious and subtle--more sentries, more studies needed! Please track through the ORBIT pages to see more of the awesome data. Of special focus is Frank Condon's alerts.
98/10/27 01:08:39 34.32N 116.86W 5.0 4.9Ml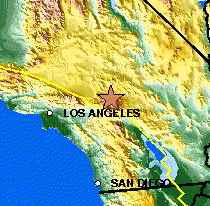 SOUTHERN CALIFORNIA
ARMAGEDDON

THE DAY THE GENIE SLIPPED THE JAR AT CHINA LAKE SECRET BASE

VENTURE INTO THE VAULT OF WONDERS

.
ARCHIVE FEATURE
THE SIGNAL FROM THE SWAN

PLEASE RETURN: THIS SITE CONSTANTLY CHANGES



HOPI: Message of the late Grandfather Dan
MUSIC OPTIONS

WINGS OF FIRE



.
CONTINUE TO OTHER NEW FEATURES


Salton Sea Venting

Weird Vibes: Bright Sun/Dark Clues

Weird Vibes

Weird Vibes 2

Voyage into Vortex

Sea Mysteries

New Look at Moon
.