| | |
| --- | --- |
| | WHAT THE HECK IS GOING ON IN LOS ANGELES? |
Explainable? Or did we see between strange cloud layers something unusual?

LA BRAIN SCRAMBLE: MT. WILSON SPRITES

If these anomalies are plane strobe lights, time-lapse, I would think the boiling clouds would show more multiple edge effects. Also in this case the clouds are foreground and would show more movement relative to the lens. Regardless, whatever that beaded-object was it was really traveling fast, or a single intact entity. [contrast enhanced region, original]
[Awesome Movie by co-observer] Notes Detail enlargements
ARCHIVES: FLIGHT OF THE SERAPHIM

UPDATE: A FAINT AND LONELY BROWN DWARF IN THE SOLAR VICINITY Discovery of KELU-1 Promises New Insights into Strange Objects Until now, very few Brown Dwarfs have been securely identified as such. Two are members of double-star systems, and a few more are located deep within the Pleiades star cluster. Now, however, Maria Teresa Ruiz of the Astronomy Department at Universidad de Chile (Santiago de Chile), using telescopes at the ESO La Silla observatory, has just discovered one that is all alone and apparently quite near to us.

Discovery of KELU-1 It has been suggested that Brown Dwarfs may constitute a substantial part of the unseen dark matter in our Galaxy.

The Mouse That Roared Chandra Captures Flare From Brown Dwarf
CONJECTURE: Are the chemtrail criss-cross patterns heavily laced with Aluminum Oxide (AlO)? Note that a Brown Dwarf at certain potential temperatures have strong Titanium Oxide (TiO) or Vanadium Oxide (VO) for which AlO is an inexpensive substitute. Is the Govt. trying to find out the effects of TiO analogues raining down? (On the other hand, in KELU-1 an absorption line of the short-lived element lithium (oboy!) was identified, as well as a hydrogen line in emission).
SENTINEL: Interesting..... similar, and a bit closer to being on target, but KELU-1is not Planet-X/Niberu/Nemesis. Niberu is currently located between the constellations Orion and Taurus, (@ RA 4.45 Dec 12.13) January 5, 2002 Comparisons Palomar (50 yr old) vs Today

Winged Disc: The Dark Star Theory "The orbital period of 3750 years finds a remarkable corollary in research conducted by Maurice Cotterell* Cotterell calculated a reversal of the Sun's entire magnetic field every 3750 years.
Two More Huge Rocks Pass Close to Earth.EDITOR: not sure we should be looking for rocks, but quantum effects
SEPARATELY
Hubble Reveals Structure of SN 1987a Hidden Meanings
Meteor clue to end of Middle East civilisations
The draining of the region, as part of Saddam's campaign against the Marsh Arabs, has since caused the lake to recede, revealing a ring-like ridge inside the larger bowl-like depression - a classic feature of meteor impact craters.

.
DID IT ALL HAPPEN AT ONCE?
Nostradamus Published November 26, 2001 NOSTRADAMUS QUATRAIN #1072
Date: 1/19/02 8:41:37 PM Pacific Standard Time
Hey Kent, Just wanted to drop a line to mention that I saw on Jeff Rense's site that on Jan. 29, an asteroid will be passing close to earth. Little freaky that Judith states that the 29 at 12:29 AM she feels something will happen due to her interpretation of Nostradamus's quatrain 1072. Guess we'll just have to wait and see. Have a good one


But now, as 2002 unfolds, it's back. The Sun is again peppered with spots, and eruptions are frequent. Says David Hathaway, a solar physicist at the NASA Marshall Space Flight Center: "The current solar cycle appears to be double-peaked," and the second peak has arrived NASA confusion
1/14/02: Long-burning M-5 Flare, Region unknown because NASA cut the EIT feeds, geoeffective unknown C3 MPEG

| | |
| --- | --- |
| | 1/9/02 At 1742 UTC a major solar flare began. The flare attained a reading of M9.5 - very near the X-Class threshold. The event was of long duration and the flare officially ended at 1812 UTC. |

1/4/02 Sun unleashes monster eruption 2
Cosmic Ray Storm, Moscow Neutron Monitor 1/9/02 capture
GLOBAL CITIZEN: Stealing the Sun
From Satellite Clues Have We Located the Northern Reaches of Lemuria?

What happened at 8:00am Hawaii time exactly sixty years to the second?
U.S. Air Force Linked to Electronic Warfare Attack in Tennessee HARTSVILLE, TENN - Newly released documentary and eyewitness evidence now links an apparent July 6, 2001 electronic warfare attack on a radio station and weekly newspaper in Hartsville, Tennessee to a nearby unacknowledged secret access project (USAP). This secret project, eyewitnesses say, includes the U.S. Air Force as paymaster, U.S. government aircraft as transportation and security craft; military troops in black uniforms; and black unmarked triangular aircraft. The project may also include a secret electronic warfare unit capable of disabling nearby media outlets with destructive electromagnetic energy.
Germans To Investigate Nationwide Mystery Hum
Tesla's Wave Theory A Collection of Papers
French folk are on the warpath about microwave towers.
SORTING OUT THE VIBES
It seems that the new regime has been looking for better ways of non-lethal (?) combat with frequencies. All the way from microwave to ULF and ELF. At ULF frequencies such as 7.83 hz the earth is constantly abuzz with this particular signal because it is the resonant frequency of the earth ionosphere cavity. This has been here for a long time. All biological systems on earth are accustomed to this basic frequency since our life cycle began. Thus, our biological rhythms,which correspond to brain wave frequencies are in tune with this beat.
If by natural law or artificial transmission, you generate a signal which is capable of overriding or masking the basic resonance, you can cause catastrophic results. Immune systems become passive, mood swings are rampart, in general your whole basic being becomes disrupted and not in sync with normal everyday living.
This is wonderful for those people who would like to take control of your personality for a period of time. Whether it is riot control, shaping of a nation's personality, or simply non lethal warfare. There are so many black projects ongoing, which have to do with psychological warfare that it is just plain scary. Who does it benefit?
There are many ways of generating a low or ULF frequency in the range of the natural brain waves. It is impractical electronic-wise, to build a generator for these low frequencies due to the long wave length. However with the power of megawatt transmitters currently being used, there several simple ways a ULF signal can be generated and controlled. One is by using beat frequency techniques such as the Harrp installation where a powerful signal is mixed with another extremely powerful signal, creating a beat frequency which may be in the range of causing an entrainment,of a whole area of population. Thus an entire city, state or area could be flooded with a signal which is just slightly off the true resonant frequency of 7.83 which would be more powerful than the natural transmission causing an effect on living beings.
Another method of causing ULF interference is chopping the signal of a high frequency at the low frequency rate of interest. Has the same effect.
Then, there is a whole new ball game and it seems everyone is getting on the band wagon. Scalar waves. Usually electromagnetic radiation is vectored 90 degrees from the transmitting antenna. The radio waves go sideways from the plane of the antenna. Using scalar technology the radiation, if you call it that, is radiated from the end. This is called longitudinal radiation. Ironically, sound waves are longitudinal and radio waves are vectored. It has been experimentally proved that you can take two scalar radiating antennas with a slightly different frequency emitted from both, and beam them to a location in a concentrated area of choice. It is possible using this method to direct the energy or frequency desired anywhere you wish. ummmmmmmmmmm Crowd control perhaps?

THE PHYSIOLOGICAL AND ENVIRONMENTAL EFFECTS OF NON-IONISING ELECTROMAGNETIC RADIATION
| | |
| --- | --- |
| | Tidal Waves/Tsunamis; Aleksey Nikolayevich Dmitriev and MAMMOTH list of WTC image links |
IT IS A BEGINNING. CONGRESSMAN HAS INTRODUCED HR2977, ADMITTING TO THE EXISTENCE OF CHEMTRAILS.
DIANE HARVEY: COMMENTS AND SUGGESTIONS REGARDING HR 2977
1998 ARCHIVES: THE APPEARANCE OF THE RADAR ANOMALIES
Date: 1/10/02 2:24:11 PM Pacific Standard Time
Hey Kent, Check out these pics - weird vortex-like cloud formations. Scalar rings, perhaps? They appeared after a day of HEAVY chemtrail spraying here in Northwest NJ. Come to think of it, been feeling a bit strange around here for the last 24 hours or so - kind of spaced out, dull and tired for no good reason.
Detailed information on electromagnetic bombs
Scalar Electromagnetics and Weather Control The Network of Stolen Consciousness

QUAKES
EARLY ALERTS: Giant wave could threaten US US tidal wave risk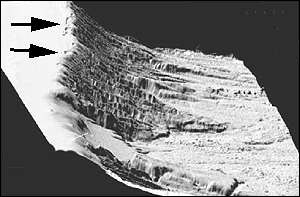 Ocean topographical Map Earth's Active Volcanoes Soufriere Hills, Montserrat, West Indies
Volcano Live News Breaking Volcano Eruption News
Lava Destroys Congo Town OSEI IMAGE NEW MASSIVE MINING FOR COLTAN -- IN THE CONGO
The Tsunami Warning System SLEUTHS is there such a system for the Atlantic, no luck finding so far.
SOMETHING IS HAPPENING IN THE ATLANTIC
  DATE       TIME      LAT    LON   DEP   MAG   AM  NET       REGION NAME

2002/01/18 02:03:35.5  48.6N  25.8W  33   Mb4.2  A  LDG   NORTHERN MID-ATLANTIC RIDGE     

  DATE       TIME      LAT    LON   DEP   MAG   AM  NET       REGION NAME

2002/01/14 04:43:21.3  44.8N  31.8W  33   Mb4.6  A  LDG   NORTHERN MID-ATLANTIC RIDGE     

  DATE       TIME      LAT    LON   DEP   MAG   AM  NET       REGION NAME

2002/01/14 04:43:21.3 44.8N 31.8W 33 Mb4.6 A LDG NORTHERN MID-ATLANTIC RIDGE
2002/01/12 15:06:14.0  44.4N  18.5E  10G  Ml4.0  A  INGV  NORTHWESTERN BALKAN PEN.        

2002/01/12 14:00:42.9  47.7N 144.7E  33   Mb5.0  A  LDG   SEA OF OKHOTSK                  
2002/01/12 14:00:31.1  45.3N 147.2E  33   Mb4.9  A  NOR   KURIL ISLANDS, RUSSIA           

2002/01/12 08:36:24.4  41.5N   6.6E  10G  Ml3.6  A  INGV  WESTERN MEDITERRANEAN SEA       

2002/01/12 08:35                                 M  IMP                                  
2002/01/12 08:27:27.9  33.1N  67.1W  10   Mb5.9  A  SED   NORTH ATLANTIC OCEAN            
2002/01/12 08:27:25.9  33.2N  67.6W  10   Mb5.9  A  SED   NORTH ATLANTIC OCEAN            
2002/01/12 08:27:08.7  28.2N  67.4W       mb4.9  A  MAD   NORTH ATLANTIC OCEAN            
2002/01/12 08:26:58.6  28.7N  69.8W       Ms4.9  M  GSSC  OFF EAST COAST OF UNITED STATES 
2002/01/12 08:26:58.1  28.6N  69.7W  33G  Mb5.5  A  NEIA  OFF EAST COAST OF UNITED STATES 
2002/01/12 08:26:52.8  28.3N  69.5W  10G  Mb5.7  M  NEIR  OFF EAST COAST OF UNITED STATES 
2002/01/12 08:26:49.3  28.3N  70.9W  33   Mb5.7  A  LDG   OFF EAST COAST OF UNITED STATES 
2002/01/12 08:26:35.0  25.0N  72.0W       Mb6.1  A  LED   OFF EAST COAST OF UNITED STATES 

2002/01/12 03:11:10.0  42.6N   7.2W       Ml2.0  M  IMP   SPAIN                           

2002/01/12 01:01:21.0  36.7N   7.1W       Ml3.1  M  IMP   STRAIT OF GIBRALTAR             

2002/01/12 00:46:50.1  24.9N 125.4E       Ms4.5  M  GSSC  SOUTHWESTERN RYUKYU IS. JAPAN   
2002/01/12 00:45:52.0  35.4N   4.1W       Ml2.9  M  IMP   STRAIT OF GIBRALTAR             

2002/01/12 00:38                                 A  SED                                  
2002/01/12 00:32                                 A  SED                                  
2002/01/12 00:18:27.4  26.1N 125.3E       Ms5.1  M  GSSC  NORTHEAST OF TAIWAN             
2002/01/12 00:12:24.1  46.7N   1.1W  10   Ml2.9  A  LDG   FRANCE                          

Date: 1/6/02 3:46:55 AM Pacific Standard Time

Strange sudden "spot" taken by the VIS. You get a better impression of the abruptness of its appearance from the animation. It shows on only frame 19. Wonder if nuclear or something directed FROM space. Take a look. You tell me. Not your typical "aurora," that's for sure.
Date: 1/7/02 6:10:07 AM Pacific Standard Time
Here's my ballpark estimate of where the flash over Russia occurred. I haven't a clue as to what might be located in this area.
I note that the VIS image was noted on Syzygy. One poster thinks it's success with "mirroring sunlight to increase the growing season" that the Russians wanted to do. Personally, I doubt that!
Think it might be we're now testing Eastlund technology --beyond "numerical simulations"? "ESEC has recently completed a contract with the European Space Agency to review the weather modification potential of the HAARP facility in Alaska and to perform numerical simulations of tornado suppression with high power electromagnetic radiation produced with Solar Power Satellites."
Must be us or the European Space Agency. Can't think why the Russians would aim it at themselves.
Is anyone trying to guess what it might be? Feedback, please!
Zeus, save us!
Date: 1/9/02 7:07:43 AM Pacific Standard Time
I have done some research through an old book on Cold War military strengths and various things, with maps. What I found was that the flash "occurred" in an area where there are no "major" nuclear targets, whether they be military, energy or urban. The nearest city would be Yakutsk to the east of it, and there is a ring of military bases. Strikes a chord with that interesting Eltanin Antenna, surrounded by bases and observation posts. Oh well, I will keep at it, just letting you know!

MISCELLANEOUS
NASA'S MARS ODYSSEY TO STUDY 'FACE on MARS'
image 2001 Mars Face10-Jan-02 Mars Odyssey Ready to Tackle Science Agenda
NASA's Mars Odyssey is ready to start science duties as it circles the Red Planet... "We've got a number of other high-priority targets that are of great interest to people in general," Saunders said. Those include the top of Olympus Mons, Valles Marineris, and the so-called "Face on Mars" – a site that some claim to be of artificial nature..."We're going to try to cover all that in the first month or so, and release the data immediately…and just get it out there," Saunders told SPACE.com.
RACE TO BUILD FIRST SPACE HOTEL "HAARP's Demonic Powers" THE LIVING COSMIC CUBE Curse of the Pharaohs strikes again in Turin Colonel Billie Faye Woodard, Visitor to the Hollow Earth's Interior Mysterious Australia Voyage of the Nano-Surgeons Arctic sea floor gives up secrets Star Rain, Heart of The Internal Matter DIGITAL GLOBE NIMA Washington Monument Mysterious Rafts Carrying Human Skeletons Wash Up Micronesia Writings on the Hollow Earth and Ancient & Alien Civilizations Indian civilisation '9,000 years old' SoloTrekTM XFV® (Exo-Skeletor Flying Vehicle) VIDEO Baby with tail 'reincarnation of Hindu god' UFO sighting? Mystery object caught on tape Non-military satellite views Earth Strange creatures alarm Aeta tribesmen Global Warming on Mars? The Hyperdimensional Connection Big Creature Sighted at Multnomah Falls, Or KEEP AN EYE ON POPO The award winning Shadow Biped Mike's Electric Stuff Earth Telescopes Spy Rare Brown Dwarf Poverty Point A Terminal Archaic Culture of the Lower Mississippi Valley BOONE'S ART

SURF THE ARROWS LIKE YOU WOULD LEAF THROUGH A VAST BOOK