Speculation that Powell may quit caps bad week for Bush cabinet
ECLIPSE: Negative image

| | |
| --- | --- |
| | |
© Copyright February 2002
The Message of Cycle 23 Solar Loops Play A Tune
First Photos from Hubble's New Camera Released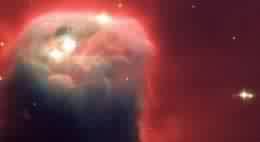 MOON
Moon Objects

Portal

WEAPONS OF WAR, THE ARMADA OF TARSHISH

The Assembly Has Begun

by gary d. goodwin & Raymond Ward .

Forum Debates 2 3 (Wio)
6/11/02 10:27:05 AM Pacific Daylight Time

The Logo for NASA Planetary Data System...Note the SUN is the Large Blue planetary body in the middle and if you count the planets around the SUN, you will count a total of 11...not 10 as we have been taught. Note in particular the Red Comet like planet on the left side of the SUN. This is Nibiru....right in front of our faces.

Wider Theory Denise DeLisle, Beltway investigations.

FORUM 2 3 Latest Planet X Discussions SOri 70 & Nibiru
http://www.jpl.nasa.gov/images/newplanets/
http://www.berkeley.edu/news/media/releases/2002/06/13_planet.html55cancri_caption.html
http://www.jpl.nasa.gov/videos/sg/new_planets.html

RED SKIES
Unusual Gamma-Radiation Event: Beginning Thursday June 13, 2002 at 23:14 EDT and ending at 23:22 EDT, I recorded a very anomalous gamma-radiation increase. This radiation surge (not a concern in and of itself) was twice my normal background average of 14.5 micro-roentgen per hour, or 29 micro-roentgen during the intense period.
Gamma Ray Bursts and the Hopi Prophecies For Two Days The Solar Wind Stopped
Galactic Cosmic Ray Volleys: A Coming Global Disaster "Observations have shown that the Solar System is presently immersed in a dense cloud of cosmic dust, material that is normally kept at bay by the outward pressure of the solar wind. But, with the arrival of this Galactic cosmic ray volley, the solar wind was overpowered and large quantities of this material were pushed inward. The Sun was enveloped in a cocoon of dust that caused its spectrum to shift toward the infrared."

THE DESCENT OF INANNA
Alchemike: http://www-scf.usc.edu/~mfoley/Inanna/descent.html
Alchemike: She placed the shugurra, the crown of the steppe, on her head.
Alchemike: linguistically speaking, SHUGURRA resolves to SGR-A
Alchemike: Sagittarius a...the galactic core
Alchemike: the shugurra helmet was used to make the trip to the core...


THE CAT IS OUT OF THE BAG
The driving force behind my political writing is fairly simple - I see this country being deliberately undermined by hidden forces that have seized control of our government by nefarious means, and thus use it to further promote their Globalist agenda. These shadowy figures, who I've labeled the Controllers, don't operate with our best interests in mind, but instead their own --Victor Thorn

UPDATE: Washington, D.C.--As Bush angrily backpedals away from Attorney General John Ashcroft's statements Monday about the supposed dirty-bomb plot of former Chicago thug Abdullah al Muhajir (a/k/a Jose Padilla), Washington officials are nervously watching the nation's top lawman and wondering what's next.
U.S LACKED EVIDENCE AGAINST "RADIATION BOMBER"
INTERNET MESSAGE: if Jose Padilla was arrested May 8th why wait a month and fly to Moscow to make the announcement?
Padilla? OKC John Doe?
INSIDE BRIEFING #3
Post as you wish but hold onto your hat. First off, Tim Mcveigh was X Special Forces and Elite Covert Action Group to boot. This is a special branch of The Green Berets. They do long term assignments undercover in foreign lands like infiltrate Al Qaeda. Our Taliban Defector is one and SO IS Padilla. He was placed in Saudi 3 yrs ago and disappeared. He obviously went to Afghanistan. He is a CIA/ASG Ringer...more
6/12/2002 5:33 PM
CONTRARY OPINION: FORUM: You claim that Tim McVeigh was Ex Special Forces. Tim McVeigh was never in the Special Forces. Tim McVeigh was an 11B. An 11B is regular infantry. According to McVeigh´s sister, Tim tried out for the SFOR-Q course and failed. This happens because out of 100 that try, 97 fail. Tim McVeigh left the military when he failed to get into special forces. In the gulf war, Tim McVeigh was a regular infantry guy.
6/12/2002 6:36 PM
ANOTHER TAKE: FORUM McVeigh was one of Schwarzkopf's personel body guard during Desert Storm.
UPDATE 2: Are you aware of the following: (i) The current or recently accused 'dirty bomber' Mr. Padilla has the same name as Terry Nichols former wife, which of course may just be a coincidence, however (ii) Have you noticed the similarity of Mr. Padilla (the dirty bomber) to the photo of John Doe #2 in relation to the Oklahoma City Bombing? more
EDITOR: Also a report from yore with hints that nothing is what it seems to be: ARCHIVES, HAYAKAWA, THE TRUCK
KEY QUESTION: WHERE HAS THIS DIRTY NUKE SCENE HAPPENED BEFORE?

ARCHIVES: HOMEGROWN SORCERERS AND THEIR BORGS






RW TESTS [Non-concussion radiation weapons]
3 October 1949

IN REPLY REFER TO:
CMIWR-SP 322/61

SUBJECT: Pubic Release on RW Tests at Dugway Proving Ground

TO: Director of Logistics
General Staff, U.S. Army
Washington 25, D. C.

1. It is the opinion of the Chemical Corps that a public
release of some type should be made relative to the forthcoming tests
of RW munitions at Dugway Proving Ground, Tooele, Utah, starting
18 October 1949.

2. A properly worded statement by the Department of the
Army seems preferable to the sometimes irresponsible scare stories
emanating from poorly informed reporters. A peacetime operation of
this type will probably draw public notice sooner or later
regardless of the security procedures adopted. The territory being
used for the tests is being surveyed continually by prospectors for
radioactive ore, so that an unusual amount of radioactivity found
by such prospectors would certainly draw attention to the area.

3. Dr. Joseph G. Hamilton, Chairman of the RW Test Safety
Panel, has indicated that he thinks a public release on the RW
munitions tests should be made. He has suggested that the release
state that tests with radioactive materials will be conducted at
Dugway and that the purpose of these tests is to obtain
decontamination data for use in preparing defensive doctrine.

4. It is understood that the Committee on Atomic Energy
of the RDB, in a meeting during May 1949, considered an agenda item
containing a draft of a letter to the Secretary of Defense which
recommended a release on the general RW program. It is further
understood that this meeting overruled the desirability of such a
letter to the Secretary.

5. The enclosed draft of a public release on tests to be
conducted at Dugway has been written in the vein suggested by
Dr. Hamilton. There is no reference to the general RW program or
to the use of radioactive materials in the Dugway area for the
purpose of formulating defensive doctrine. This type of release
should provide sufficient information to satisfy the curious who
might hear of the tests and should quell any fears for individual
safety that could arise from inopportune stories.

6. A decision on the desirability of a release such as that
enclosed is requested.

FOR THE ACTING CHIEF, CHEMICAL CORPS:

/s/ WILLIAM M. CREASY
Colonel, CM1 C
Chief, Cm1 C Res & Eng. Div
Human Radiation Experiments
The Office of Human Radiation Experiments, established in March 1994, leads the Department of Energy's efforts to tell the agency's Cold War story of radiation research using human subjects. We have undertaken an intensive effort to identify and catalog relevant historical documents from DOE's 3.2 million cubic feet of records scattered across the country. Internet access to these resources is a key part of making DOE more open and responsive to the American public.

See: DOE Openness Human Radiation Experiments
http://tis.eh.doe.gov/ohre/
LIKEWISE:
Chapter 11: Introduction At the Army's Dugway Proving Ground in Utah, dozens of intentional releases were conducted in an effort to develop radiological weapons, some in tests of prototype cluster bombs, others using different means of dispersal; at Bayo Canyon in New Mexico, on the AEC's Los Alamos site, researchers detonated nearly 250 devices, which contained radiolanthanum (RaLa) as a source of radiation to measure the degree of compression and symmetry of the implosion used to trigger the atomic bomb. Other intentional releases were not classified, although not all were made known to the public in advance. At AEC sites in Nevada and Idaho, radioactive materials were released in tests of the safety of bombs, nuclear reactors, and proposed nuclear rockets and airplanes; in still other cases, small quantities of radioactive material were released in and around AEC facilities and in the Alaskan wilderness to determine the pathways such material follows in the environment.[3] Public witnesses from several of these communities told the Committee that they remain deeply disturbed by these releases, wondering whether there is still more information about the secret releases in their communities that they do not know and how much will, at this late date, be impossible to reconstruct.

PROJECT PAPERCLIP Nazi Scientists Who Performed Human Experimentation in the U. S.

COSMIC DECEPTION: LET THE CITIZEN BEWARE

DENVER JUDGE AXES THE CONSTITUTION


The LONG, LONG Term Plan to make OBL the PATSY for 9/11!

NEWSGAPS: Check out these Major News Archive Gaps around 9/11

ARCHIVES: DISTURBANCE AT DUGWAY

ARCHIVES: FALLON VORTEX
Bush Plan's Underground Architects In Silence and Stealth, Group Drafted Huge Security Overhaul

MICHAEL MOORE Opens 'Mike's Office Of Homeland Security' My fellow Americans, We live in really, really, scary, scary times. BOO! See, you jumped, didn't you? I don't blame you. I did too, as I typed it! SCAAARRY TIMES!
Levitating the Pentagon Illuminati recruiting? Is this website for real OR WHAT?


| | |
| --- | --- |
| | Another radar calibration sphere again |
| | |
| --- | --- |
| | 'Unidentified Floating Object' Washes Up on S.C. Shore |
Thousands of mysterious objects land on shore



NATURAL NUCLEAR REACTOR AT OKLO: A COMPARISON WITH MODERN NUCLEAR REACTORS

| | |
| --- | --- |
| Hans Russell | I built an acoustic teleportation machine when I was a kid. I used to send flies somewhere. I have no idea what planet they went to. Maybe that's why the aliens are mad. |

MISCELLANEOUS
The Prior Knowledge Archive Home Depot stops doing business with federal government
THE EURO-BUSH-ROYAL CONNECTION
The Propaganda Preparation for 9/11 Ohio State fascism

HEADS UP DIXIE: We have a missing Airplane from Georgia

IZAKOVIC: SATURATION WITHIN

ANTARCTIC UPDATES
Admiral Byrd's hidden diary 2 Forum
Network of Underwater Lines Atomic ruins 8 millennia ago 2 3
Colorado on Fire 2 all of Martin Lockheed (formerly Martin Marietta) are in the path to the northwest of the fire.... just a few miles, up Waterton Canyon (which they've already closed)
9-11 and the Public Safety: Seeking Answers and Accountability
Video Of Bush In Classroom On 911 - 'You Won't Forget It'
G.W. Bush: a Preliminary "Hearing" in the Court of Common Sense
Boy of 17 hacks into missile secrets Forum
Intelligence Resource Program 621 Microbiologists Got Small Pox Vaccinations 1994-2001! Tesla's 'Egg Of Columbus' WHO confirms Ebola cases "The Cat is Out of the Bag" Bilderberg Batters Bush; But Unity remains on NWO Eagles Unchained - New Information Possible Ebola Outbreak in Congo Claim 1 - The United States is not a Country; it is a Corporation. Claim 2 - That Corporation is bankrupt. Snow storm has state in stranglehold. Families living with no light, heat; phones out Are you being attacked by electronic weapons? Here is a list of symptoms Does George W. Bush Know What It Takes To Be President? Matrix theory: is the solar system engineered Accused impersonator appears in Canadian court
UPDATED COMMAND CENTER (Commenced on 9-11)

THE WTC TOWERS

COMMENTS

ANNEX

NEW ANALYSIS OF WTC FOOTAGE



NEW FORUM
ORBIT RINGMAKERS OF SOL