ORBIT: UPDATE ON 1/ 14-15/2003 SOLAR PROJECTILE
ANIMATIONS 1/ 14-15/2003 SOLAR PROJECTILE

Focused View: http://lasco-www.nrl.navy.mil/daily_mpg/030115_c3.mpg

Temporarily on: http://lasco-www.nrl.navy.mil/current_mpg/current_c3.mpg

WHERE DID THE OBJECT GO? SHOULD HAVE, BUT DID NOT APPEAR ON THE LASCO C2

Burnt up? Passed between Earth-sun? NASA Scrubbed? Or Starwars?

BUT SEE: http://sohowww.nascom.nasa.gov/data/realtime/javagif/gifs/20030117_1319_eit_304.gif

RANT:

Alchemike: anyone ever spot that solar bogey???

BARDSQUILL: well yea, was really obvious on the C3, but where did it go?

Alchemike: shoulda been seen comin back around or something...

BARDSQUILL: didn't show on C2 whereas it should have, suspect it went by the sun, but won't know for a day after more C3 frames develope [hmm last C3 movie interesting, bogey approaches sun, sun goes into outburst, and might be seeing it coming out from behind at 1:00].

BARDSQUILL: could have burned up.

BARDSQUILL: could be important, re: McCanney's PX stuff; he says, I think, that before PX shows we are going to get a raft of debris.

BARDSQUILL: now that bogey didn't totally look like it was receding, more like it zipped by between earth and sun, unsure...

BARDSQUILL: Torp, Kreutz comet, asteriod in mutual earth orbit? Phobos?

SENTINEL UPDATE

Still inconclusive... however, in the animated sequence, note the moving object just to the left of the top center triangle of stars. According to the data provided, it should be at an approximate distance of 13 billion miles at this time. If accurate it should have penetrated the Heliosphere and be approaching the outer edge of the Kuiper belt about now.
How about a tip to the ol Coot!

I knew an old man with a beard,
Who said: ´When our species appeared,
We at first took the shape,
Of a primitive ape,
But were gradually re-engineered.



Interesting geometry of flares  
Is the a result of a solar global 
magnetic event?


1/12/03 02:42
RE: SOLAR DEBRIS
Hello To Solar Researchers and Publishers:
I. MOST IMPORTANTLY:
Elizabeth Edwards coined the term, "Sun Cruiser". I sincerely hope she gets credit-due for her hard work and discoveries.
II. However in regard to recent comments by I believe Mr. Harrison:
"He said that this is what Mike Murray and others have been looking at. 'They are simply an artifact of an extremely bright, known source. Even if it was a UFO there is no way with SOHO that we would know how far away from the spacecraft it is, so some of the claims about distance are rather wild.' Mr. Harrison said he was 'rather surprised to see claims made about our spacecraft without the people making those claims contacting us', but that 'all of the data are available from the SOHO Web site in any case "
A. The Navy team has been watching the phenomenon too under the title:
Index of /debris_gif
NOTE: Debris! Not CCD Artifact, DEBRIS!
http://lasco-www.nrl.navy.mil/debris_gif/
B. Likewise, I have personally received contact from the NASA team (as initiated by them):
Subj: rogues page
Date: 6/1/00 5:24:02 AM Pacific Daylight Time
From: gurman@gsfc.nasa.gov (Joseph B. Gurman)
To: bardsquill@aol.com
"You certainly have an interesting collection of non-solar, non-cosmic ray features observed by the SOHO LASCO coronagraphs on your: rogues.html page."
"I believe the LASCO team all agree that they are foreground features (i.e., not solar in origin), though I don't recall hearing much serious speculation on their origin. The length of the various tracks is a reflection of the objects' apparent motion during the LASCO exposure times (typically 12 - 25 seconds). Some of those that appear clearly to be out of focus have been estimated to be only a few meters in front of the SOHO spacecraft, and are therefore probably debris from the spacecraft itself. The sharper-appearing features could, however, be much farther away."
C. In my reading of the above there still remains important questions to be addressed as implied by NASA commentaries:
1. "I don't recall hearing much serious speculation on their origin."
as well as,
2. "not solar in origin..."
and:
3. "The sharper-appearing features could, however, be much farther away."
NOTE: I am quite interested in more study concerning entities with well-defined horizontal "wings", sharply focused, distant from the spacecraft, similar to images of the planets. Could not the CCD wings possibly indicate a reflected light? Are these entities in fact some type of incredible "debris."
cruiser_demo.html
D. But there are many more shapes (debris) and effects (waves, forces):
1. Plasma that bends at right angles:
shearxxsm.jpg
2. Plasma that describes even more complex geometry.
1106_c2lg5.jpg
indexback56.html
3. Spirals, crescent shapes and ripples:
9-22egadzzz.jpg
http://sohowww.nascom.nasa.gov/data/realtime/javagif/gifs_small/20030112_0242_c3.gif
radiosnsm.jpg
4. Triangles:
12se.html
5. Streaks that bend in angles
3-21c2det.jpg
6. Spears of sharply defined light, the "swords."
spearc6xx.jpg
sword2.jpg
7. Plasma entities that move towards the sun, not away,
pxdeflect.htm
8. Plasma outbursts with bizarre secondary interesting properties:
dexxxan.gif
globan.gif
9. Stray light peaking around the LASCO armature masks.
sheathf.jpg
10. And then we have objects that are not transitory but move from frame to frame, not planets, not always sungrazer comets, nor Kreutz comets.
haarpster.html
CONCLUSION:
There is a great variety of SOHO-LASCO events and anomalies, and I hope to encourage a focused watch, each event requiring specific study. To toss all these events and anomalies into a drawer,
or
for that matter to label them all UFOs
Either approach seems premature.
Kent Steadman
CyberSpace ORBIT


Footnote: 1/21/03 flares blow a smoke ring, also more right-angle plasma geometry

The Sun's New Mysterious Neighbor Astronomers find the closest brown dwarf yet
Australia´s Mount Stromlo Observatory Destroyed By Fire Oldest star chart' found
There is a young Q-chip from Silicon
Searching for chaps where-it-can


It wants to rave
On a quantum a wave

Half rock, half meat, all American 
by Kenterick


SARFATTI, THE Q-CHIP WITH A "C" INSIDE: Daddy, when I grow up, I wanna be a Borg and go to heaven. Science, Soul, Heaven and Supreme Mind Russian scientist Alexander Bolonkin develops artificial intelligence in the USA
Recent Sarfatti Email Exchanges
| | |
| --- | --- |
| | SEE: COMPUTER SOFTWARE, MIND DRIVE Computer-mind Applications as Seen on Discovery Channel, Megascience. Control your computer with only your thoughts. |

LAKE VOSTOK UPDATES: Scary Secrets of the Third Reich's Base in Antarctica Atlantis Under Antarctica? Hydrothermal vents found in Arctic Ocean TEA Live Broadcasts from the Field
A class action lawsuit has been filed against Raytheon Company, Lucent Technologies, General Electric Corporation, Honeywell International, Inc., ITT Industries, Inc., and ITT-Gilfillan, Inc. for injuries suffered from exposure to dangerous x-ray radiation during the period between 1958 and 1994. The plaintiffs were exposed to radiation as a result of their work on radar devices manufactured, designed and distributed by the defendants.

QUAKES
2003/01/20 08:43:06 10.42S 160.70E 33.0 7.2 SOLOMON ISLANDS
Tsunami Warning

Playing Catch-up?

| | |
| --- | --- |
| | America's Ultra-Secret Weapon "High-power microwave technology is ready for the transition to active weapons in the U.S. military," Air Force Colonel Eileen Walling wrote in a rare, unclassified report on the program three years ago. "There are signs that microwave weapons will represent a revolutionary concept for warfare, principally because microwaves are designed to incapacitate equipment rather than humans." |
Science: BASF Shows Off Some Tantalizing Nanotech
Raelians' latest claim: Japanese clone is next. Researchers translate DNA code into music


TARA: SECRET THRONE OF THE ILLUMINATI DISCOVERED?
By William Henry
Ancient tune, Sheebeg and Sheemore, as betwixed by the "Wee Folk" into the blithe perception of the blind minstrel, Turlough O'Carolan.

V I K I N G S : T H E N O R T H A T L A N T I C S A G A
Ancient Tablet Find Confirms Solomon´s Temple Site Petroglyph Maps

..
| | |
| --- | --- |
| ORBIT PRESENTS THE ANCIENTS | |
Want to see an ET? Human Embryo
The Saddam Tower 2 German archaeologists Saddam Palaces Samarra
NOVAK: All right. Talking to a senior official, and he said to me, he said, Well, if we don't hit in Iraq, where are we going to hit? And they -- it's a desire that the United States, the superpower, is going to manifest its authority to the rest of the world.
Details of Jan 18 National March on Washington, DC 2 Volunteer 'Human Shields' to Head for Iraq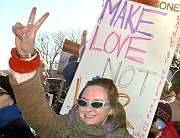 Sir Greenspan's house burglarized

2003-2002 INDEX
2003

Water-Fuel

The Ancients

Superwave
2002

PX: Harvard Abstracts

The Golden Fish

Taken

Thunderbird

Hypercubus

The Cosmos Replies

Deadheads

The Return

Sunspawn

Descent of the Gods

Biochemicals and the Magi

Queen Lizzie's Yankee Pawns

Thunderbird

Spooky Tales

The Ennead

Wars in Heaven and Earth

The Gods are Here

Homeland Insecurity, It Begins

Inca City

Wingmakers of Sol

Mesa Verde

Massive Flare

Elfrad: Gravity Wave

Entwistle

Real Sightings

Sun and Moon

Buzz in the Matrix

Raven Rock

The Isle of Islay

Ancient America

Living Wisdom

Solar Harpy

Great Cydonia Cairn

Orbit Chaos

Red Mercury

Lunar UFO

Blue Star Kachina

Many Earths

Elders

Bad News

LA Brain Scramble BACK TO 1997
NAVIGATION [These Pages in Constant Update]

| | | | | |
| --- | --- | --- | --- | --- |
| | | Planet X | | |
| | Wild Blue Yonder | | | |
| | | Index | | |