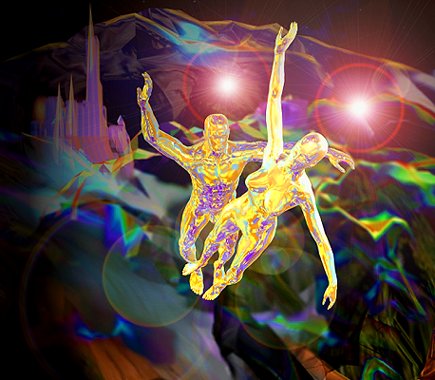 ORBIT READERS: HERE ARE SOME MOST REMOTE ARCHIVES:
Not sure what links still work, but you might enjoy seeing the events several years ago.
.


A most treasured jewel from the enchanting MOYRA

A daddy and daughter get zapped into the Enchanted Lands during nap time stories.
An original animated, musical children's novel for the WWW




The magazine of pulse and impulse on the net.

Mind-dive into Druid's mirror
We name things and events, we analyze, we quantify in an attempt to make the mystery go away. We wall off infinity, as well as life and death, our own. But a stone, a star, a stream of plasma, a galaxy, is what it is: pure inexplicable, indescribable wonder.
life is what we IMAGINE we now do.

Swim with the dolphins in search of gold

COLLECTIONS
DEVADANCE
LAUGHING WIZARD
THE CAIRN
THE END OF THE WORLD
SPIRIT IN THE GARDEN
THE DRIUD'S MIRROR
LIGHTSOUL
VENDLYN'S GIFt
CREATURES OF THE VEIL

CONTACT 70 VIRGINIS
DRACOS, TARGS & NAGAS
PALM BEACH UFO FLAP
ATTACK ON SOL
WHAT APPROACHES US
FATHER MALACHI MARTIN......
HAARP MELODIES
TESLA
TAOS HUM
MONOLITH AT PHOBOS
BRANTON: OMEGA FILE
SHUTTLE COLUMBIA UFO
(INCLUDED: STS-80).....
URIM and THUMMIN

MOONCITY
HELMET
LIFE COSMOS: MARS

LIFE ON EUROPA
FOUND ARK OF THE COVENANT
GUARDIAN OF THE SPHINX
HALE-BOPP COMET

HALE BOPP IN RETREAT
RETURN OF THE VIMANA

VULCAN
GUALDA
THE TRUCK




.



ELECTRONIC WARFARE

STEADMAN KIDS PUPPET THEATRE

*
*
VIEW KENT'S ANGEL ILLUSTRATIONS AT CNI
*
TEACHING: Visualization EXPEDITIONS Online


Ye old Music Mateys
.............


counter added 5/11/97 12,880 hits to date, interlink exchange