A DIFFERENT MARS?

The first real mapping of Mars was done by the Mariner 9 Spacecraft, launched, 30 May 1971. We are re-discovering the data. Question: was Mariner 9 data less censored than returns from missions to follow? Take a look, more to follow as ye old Editor searches, enhances and finally cranks out the images. Perhaps this will add clues in the search for the Seven Cities of Mars.
EDITOR: I'm getting slightly blown away by these images. I see a slightly different Mars than Viking, Surveyor and other probes. The data seems raw, less tweaked, more atmospheric and yes, watery. The images are going up randomly as I find them. Hopefully other researchers and SLEUTHS will help me identify the regions, organize, help find Cydonia, Elysium, and other key sites such as ruined cities, pyramids, the Face! I'm putting the CD catalogue number on each image with a corresponding link to view other images in the series. At *page-bottom is the link for more wondrous Mariner 9 images.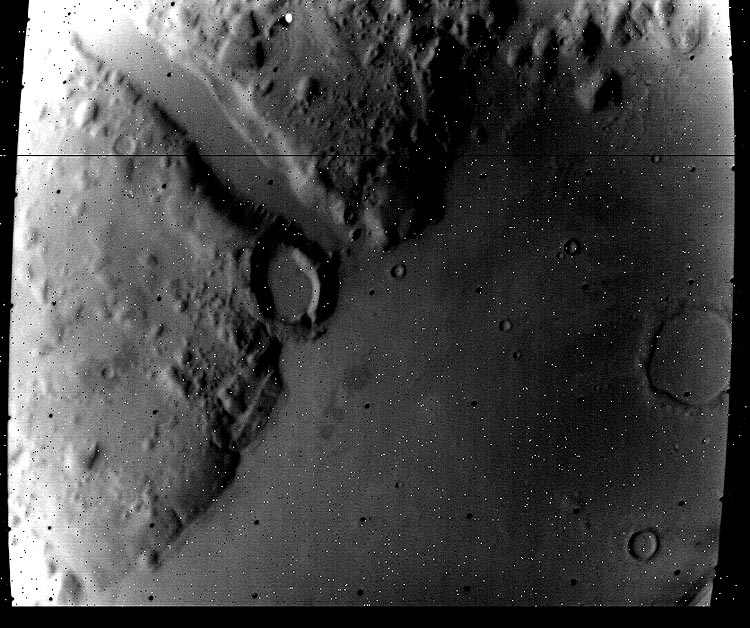 Enhancements: convert the IMG format to GIF with NASAVIEW, stretch detail with MICROGRAFX, convert to JPG and crunch for web presentation with PHOTOSHOP.

ANASAZI MARS

LAKE STEADMAN ZOOM

ELYSIUM MYSTERIES
.
ORBIT
Like this presentation? It is made possible by our great sponsors. Please pause a moment to visit:
*PLEASE CONTINUE FOR MORE MARINER 9
.