1/26/2007 10:43:48 A.M. Pacific Standard Time
Hi Kent, a couple nights ago (1/24) I saw a big green fireball over the NC mountains, (posted so on GLP), then next morning it was a big story in eastern TN, where I imagine it looked HUGE. Anyway, I found this link to a fireball reporting site that has a database and it's filling up fast. "Cosmic flotsam" to be sure, with the number of sightings far and wide since McNaught showed up. Thought it'd be a good link for your readers in case they see the skies light up. Which no doubt we'll all be seeing one of these days... Best wishes.
What in blazes will happen next?

ARRIVAL OF THE EL [Big Mama still out there. Where?]
ORBIT: A TWO-WAY DEAL
PATRONS: I've so far put 186,000 miles/sec into this comet watch

WARPDRIVE!

A penny to the Piper, eh? VERY grateful for your help.
Kent Steadman; 425 S. 156th Street; #119A; Seattle, WA 98148

NOTE: Someone needs to keep an eye on Mars too

OPPORTUNITY

SPIRIT
Hints of huge water reservoirs on Mars Mars Express scientists think Mars might have plenty of water underground First maps made of nighttime clouds on Mars Look to Mars for the truth on global warming

COSMIC FLOTSAM
THE SUN Awesome Video: The Mystery of Chaco Canyon Ancient Observatory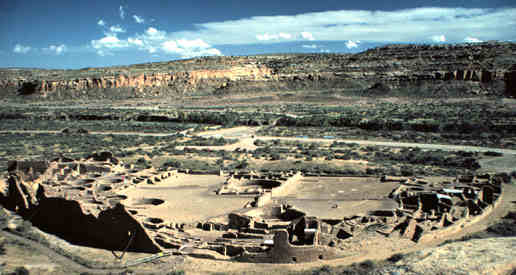 LASCO C2 01/23/2007 10:30 MAGSTORM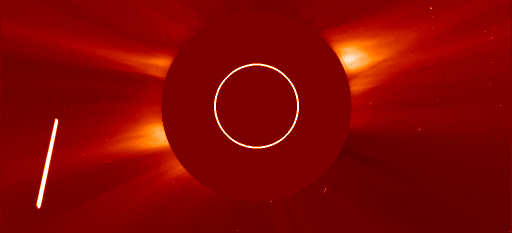 Cassini Images Mammoth Cloud Engulfing Titan's North Pole Gamma Ray Bursts
New ice age theory Sun's 'dim switch' Meanwhile US urges scientists to block out sun
Major flare on farside of the sun C3 2 Angry Sunspot dawns
Paul Laviolette and the Pioneer Effect...finally... "The Pioneer maser signal anomaly: Possible confirmation of spontaneous photon blueshifting."
Hubble Telescope's Main Camera Shuts Down

UFO
UFOs and the USA Jan. 29: Keith Olbermann and Lester Velez
Hitler's Secret Saucers NAZI UFO Secrets of WWII Secret nazi underground bunkers Hitlers new HQ
ARCHIVES: ANCIENT SAGA [Hitler and Goering]
Stonehenge workers' village found THE HOLY GRAIL VORTEX Sumerian Origin Of Humans

Gore Nominated for Nobel Peace Prize Methane now bubbling from Beaufort Sea Forum

Scientists cure cancer, but no one takes notice