In addition to ORBIT main Content, do you want to Express your mind?

NEW ORBIT FORUM: READY TO ROCK N' ROLL [Internet Explorer Compatible]
WERE THE MANY FAMILIES HERE IN ANCIENT AMERICA?

In the incongruous atmosphere of the Wilshire Hotel in Los Angeles, an extraordinary encounter took place in 1979. During the Dalai Lama's first visit to North America, he met with three Hopi elders. The spiritual leaders agreed to speak in only in their Native tongues. Through Hopi elder and interpreter Thomas Benyakya, delegation head Grandfather David's first words to the Dalai Lama were: "Welcome home."

More About Who Made The Mounds

SURFING THE MYTHSTREAM MATTER=MYTHC²

Welcome to the Orbit Cover. Here you will see the mythstream of events, discoveries and news under current investigation. The cover will remain the same until the investigations have peaked, an unraveling process with new additions daily. Inside you will find a more extensive current workshop, and beyond to a thousand pages representing other queries back four years in time. For the latest research follow the arrows page-bottom and surf throughout like you would leaf through a book. Be sure to click several pages back for current as info is coming in hot and heavy. Also check out the search engine below. This online laboratory is dedicated to the quest of the wondrous. Beware, future shock!

THE MANY TRIBES
CATLIN COLLECTION 2 3 4 Catlin Notes
Illustrations of the Manners, Customs and Condition of the North American Indians : With Letters and Notes (The Works of George Catlin Series)

AS WE EXPLORE, KEEP THIS HANDY AS A MASTER REFERENCE
A WORKING PERSPECTIVE: ATLANTIS THE ANTEDILUVIAN WORLD
SACRED TEXTS Mysteries of Atlantis Revisited

MYSTERY OF THE MANDAN: THE WELCH NATIONS
The Definitive Journals of Lewis and Clark
The great River is called by the Natives the Mult-no-mack [Multnomah] River; it is 500 Yards wide at its mouth; & continues that width, as high up, as where we ascended it. The Indian guide that was with us, told us that it heads Near the head Waters of the California, ... Our guide also mentioned that he had seen one of the Indians of the Clark-a-mus Nation, & that this Indian was white, & that he mentioned they had fire Arms among them. From the above information received from our guide,
I am of opinion, that if any Welch nation of Indians are in existence, it must be those Indians, & not the flatt head Nation, as before mentioned; this I believe, from their Colour, numbers of Town, & fire arms among them, which I flatter myself will be confirmed, whenever the River Mult-no-mack is fully explored. April 02, 1806 Joseph Whitehouse, Lewis and Clark Expedition
...our officers told them taht we would Speak to them tomorrow and tell th[em] who we were and what our business is and where we are going &C. these natives are well dressed, descent looking Indians. light complectioned. they are dressed in mo Sheep leather Deer & buffalow robes &C. they have the most curious language of any we have Seen before. they talk as though they lisped or have a bur on their tongue. we Suppose that they are the welch Indians if their is any Such from the language. they have leather lodtes to leive in some other Skins among them. they tell us that they or Some of them have Seen bearded men towards the ocean, but they cannot give us any accurate [account] of the ocean but we have 4 mountains to cross to go where they saw white men which was on a river as we suppose the Columbian River. April 02, 1806 Joseph Whitehouse, Lewis and Clark Expedition
...amongst the women particularly, there are many whose skins are almost white, with the most pleasing symmetry and proportion of features; with hazel, with grey, and with blue eyes, -- with mildness and sweetness of expression, and excessive modesty of demeanour, which rentier them exceedingly pleasing and beautiful. Catlin
Date: 5/9/02 1:42:28 PM Pacific Daylight Time
This quote you shared reminds me of what was said of the Mandans. They spoke Welsh, fair complexions, etc....
More L & C stuff here:
http://www.lcbo.net/columbiabrochure.html
http://xroads.virginia.edu/~HYPER/JOURNALS/journals.html
http://tech.wwps.org/Edison/Khaney/Web%20sites%20material/Lewis&ClarkWallaWalla/indexlewis%26clark.htm#map

EDITOR: at the conference an Iroquois Elder confirmed the presence of fair-skinned people claiming his tribe fought them. He mentioned, "giants." Could it be that Welsh seafarers included very stout comrades as indicated in the ancient Welsh ode about Madog, "stature large and comply grace adorned."

The Mandans, and some of their neighbours, certainly lived in round, earth lodges not dissimilar to those found in Wales Catlin Notes
Ancient Mining on the Shores of Lake Superior: bet a buck-fifty that the miners were Celts or "Welch Nations". Could we presume even earlier migrations, when the mines played-out in Milesia? The Celts might have voyaged in exploration, going every which-way, but I think this might hint of timelines in the B.Cs.? Perhaps the Druids that raised or educated Madog ab Owain Gwynedd knew of the more ancient explorations, and sent him to the New World. Sometimes I wonder if in deep remote history the migrations went from the New World to Milesia and then the "British Isles," [consider the "core" of tens of thousands of ancient mounds in America]. Perhaps as the Mayans at the Conference declared the source of world migrations actually went out in all directions from Atlantis before it sunk.
Monk's Mound 2 Illinois Bryn Celli Ddu Isle of Anglesey, Wales

A CONSIDERATION: WAS AMERICA DISCOVERED IN 1170 by PRINCE MADOC AB OWAIN GWYNEDD OF WALES?
Madoc and the Discovery of America
ODE

the son of Owain Gwynedd

with stature large and comply grace adorned

No land at home, nor store of wealth

My mind was whole to search the Sea.

Dolwyddelan Castle - Castell Dolwyddelan

America's Stonehenge

[The Welch Indians, or, A collection of papers respecting a people whose ancestors emigrated from Wales to America in the year 1170 with Prince Madoc (three hundred years before the first voyage of Columbus): and who are said now to inhabit a beautiful country on the west side of the Mississippi, Madog ab Owain Gwynedd, -- 1150-1180?; Madog ab Owain Gwynedd, -- 1150-1180?; Indians of North America.; Indiens -- Amérique du Nord.; America -- Discovery and exploration -- Welsh.; Amérique -- Découverte et exploration galloises. 2 3 4 5 6 7 8 9 Extended Research

THE IDENTITY OF THE CIVILIZATIONS OF THE OLD WORLD AND THE NEW
Both peoples manufactured a fermented, intoxicating drink, the one deriving it from barley, the other from maize. Both drank toasts. Both had the institution of marriage, an important part of the ceremony consisting in the joining of bands; both recognized divorce, and the Peruvians and Mexicans established special courts to decide cases of this kind. Both the Americans and Europeans erected arches, and had triumphal processions for their victorious kings, and both strewed the ground before them with leaves and flowers. Both celebrated important events with bonfires and illuminations; both used banners, both invoked blessings.
Gwynedd, Wales / Gwynedd Pennsylvania
Date: 5/15/02 7:37:56 AM Pacific Daylight Time
Hi Kent, there is a story of a woman who lived in this valley [Gwynedd, PA] who was a giant. She could chase and catch a fox and beat any of the local men in arm wrestling with little effort she went to Llanberis to haul coal trucks and died there. I cannot find the book I read this in which is a pity as I know there was a lot more to this tale. Also didn't the people who the natives refer to come from or have a connection to Ynys Mon? I must launch another search for my book. I still enjoy your site enormously, thanks

THE IRISH COLONIES FROM ATLANTIS

THE COLONIES OF THE MISSISSIPPI VALLEY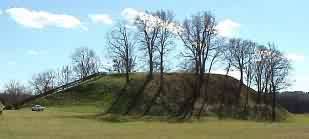 Similar to the Arthurian, legend claims that Madog was hidden by his mother and raised by Pendaran, an old druid 2 3. When Queen Brenda lay dying, she told Owain about his son. Madog was sixteen years old at the time.
From the Mabinogion, a series of old Welsh folk tales. Pendaran Dyfed (also spelled Dyved) was a powerful Druid. Dyfed was a place name rather than a last name, but for whatever reason, it is always Pendaran Dyfed, and not just Pendaran or Pendaran of Dyfed.
The Working Celtic Cross: In 1997 Crichton Miller made an astounding discovery that will change our concepts of the historical and religious past forever. Crichton's background and life experiences play a fundamentally important part in this revelation; he is a qualified yachtsman and navigator with an interest in ancient history and religions. Through the results of intensive research, Crichton proposes that our present system of beliefs and science was inherited from ancient mariners that sailed the oceans of the world in prehistory. He further proposes that the abrupt end of the last ice age, 12,500 years ago, was part of a cataclysm that destroyed of a large part of the flora and fauna of Earth. The most likely humans to survive this cataclysmic event were those who were at sea.

THE PYRAMID, THE CROSS, AND THE GARDEN OF EDEN
EDITOR: maybe the Celts, redhead Lemurians, came from the Pacific in very ancient times, wafted across America building ten thousand mounds, then went to the Azores, Pyranees, Milesia and finally British Isles. The Mayan Elders called them the "devils." Gotta be Celts, heh. Backing off further though it looks like everybody was everywhere, [Mayan concept too] once a Global civilization prevailed, advanced transport, advanced engineering. What? Celts in New Zealand? The Rongorongo of Easter Island Nan Madol
Cool Comparison Keywords: Mandan, Tribe of Dan, Tuatha De Danaan, Diana, Danes, Madoc/Marduk Serpent Mounds/ Mars
Gods and fighting men: the story of the Tuatha de Danaan and of the Fianna of Ireland
Sacred Texts: Native America The Nûñnë'hï And Other Spirit Folk
Pee Dee Mounds 2 3 Pee Dee History The Dimery Settlement
Lumbee (Croatan, Cheraw) & the Lost Colony The Lumbee don't entirely understand why people persist in calling the Roanoke colony the "Lost Colony," since they left an explicit note telling where they were going (Croatan, the lands of some friendly Cheraw).
Date: 5/12/02 5:31:05 PM Pacific Daylight Time
Kent, Checked into this a couple of life-times ago. Egypt ... aman; Europe ... amen; America ...amanitu. Druids worshiped White Oaks. Iroquois worshiped White Oaks. Check configuration of ancient axe heads.
KENT'S OAK TREE (Mistletoe anyone?)
Kent's Great Great Grandfather: Henry Miller DAY 7 Aug 1904
His Great Grandfather

Henry DAY 10 Mar 1794

Great Grandmother

Nancy EASTMAN

1797 Cornish, York, Me

10 Mar 1794

Matriarchal:

Father:

Daniel EASTMAN

9 Dec 1757

-------------------------------

Mother:

Annie ALLEY (Passamaquoddy Lineage)

2 Jun 1761

Way Back Patriarchal?

DEE B: 1591 Wales [John Dee The Voynich Manuscript 2; Pee Dee Mounds]

Distant Ancestor of:

It figures... (Mad Dog)
A Key to Antiquity The World Populations and their Relationships by Blood Groups
Blood Types and Rh Factor: Ancient Family Clues?
Mutant Ancestor

Dr. John Dee

Madoc chose not to rule his domain directly, having developed the wanderlust that consumes so many Celts. He was a well-regarded sailor, such that his sea-faring exploits were recorded less than 100 years later by a French historian, and again by Dr. John Dee in the 1500's.

The angels told him what Britain would have in their eventual empire; used an obsidian show stone which came from the Aztecs/Mayans and rests in the British Museum along with his conjuring table which contains the Enochian Alphabet he used as angel language. Philosopher to Queen Elizabeth; did her horoscope. Founder of the Rosicrucian Order. An alchemist; hermeticist, cabalist, adept in esoteric and occcult lore.
True & Faithful Relation of What Passed Between John dee and some Spirits The Private Diary of Dr. John Dee The Enochian Magick of Dr John Dee The Complete Enochian Dictionary The Hieroglyphic Monad Mathematicall Praeface to the Elements
Date: 5/13/02 4:40:09 PM Pacific Daylight Time
From an old email that I found while 'cleaning'...Yesterday I read: "An article connecting all these peoples by language is forth-coming, and far-reaching research has led to Ireland. There will be many family trees shaken. " from: http://www.ausbcomp.com/redman/hopi.htm
| | |
| --- | --- |
| | EDITOR: Yep, the Celtic DeDanaan, tribe of Dan, People of Diana, the Mandan. I believe there was once a global civilization. Generally referred to in Celtic Creation mythology as the "Firstborn," a sublime folk less entangled in protoplasm. Later came the more dense "Followers" or what we know refer to as mortal man. Think about the implications. Where have we heard the term, "Firstborn" before? Time to snip the strands of the matrix? Wirecutters anyone? |


WAGING GENOCIDE: Jefferson who wrote the removal policy and openly supported genocide of Native Americans declared, "If ever we are constrained to lift the hatchet against any tribe we will never lay it down till that tribe is exterminated, or is driven beyond the Mississippi....they will kill some of us; we shall destroy all of them."
Indian Smallpox In a letter (1763) to Colonel Bouquet, Lord Amherst wrote, "Could it not be contrived to send the Small Pox among those disaffected tribes of Indians? We must on this occasion use every stratagem in our power to reduce them." Bouquet replied that he would try and use infected blankets as a means of introducing the disease among the Indians, but was wary of the effects that it would have on his own men. There is nothing showing Bouquet took action, but there is evidence that a Captain Ecuyer did…"Out of our regard for them (two Indian chiefs) we gave them two blankets and a handkerchief out of the smallpox hospital. I hope it will have the desired effect. William Trent
In June of 1837, the St. Peter arrived at Fort Clark, 60 miles north of present day Bismarck, North Dakota. Knowing there were men aboard the boat with smallpox, F. A. Chardon and others of the American Fur Company tried to keep the Mandans away from the boat, but to no avail. The two Mandan villages that had provided aid to Lewis and Clark during the winter of 1804-05 were devastated. Thirty-one Mandans out of a population of sixteen hundred survived the epidemic.

AN ANCIENT PEOPLE?
| | |
| --- | --- |
| | China Mummies: TaklaMakan = Cherchen = Ürumchi = Tocharians |
I watched the NOVA film on the mummies. It showed Caucasian and Mongoloid mummies buried side by side. Everybody seem to be very curious, and yet they do not seem to notice that Caucasian and Mongoloid Uyghurs live side by side today.
| | |
| --- | --- |
| | A find of Bashkir scientists contraries to traditional notions of human history: stone stabs which is 120 million years covered with the relief map of Ural Region... The map contains civil engineering works: a system of channels with a length of about 12,000 km, weirs, powerful dams. Not far from the channels, diamond-shaped grounds are shown, whose destination is unknown. The map also contains some inscriptions. Even numerous inscriptions. At first, the scientists thought that was Old Chinese language. Though, it turned out that the subscriptions were done in a hieroglyphic-syllabic language of unknown origin. The scientists never managed to read it… Other finds |
| | |
| --- | --- |
| | Here's all the links related to that Bashkiria 120 million stone slab |
A series of 14 sequential human footprints on the same platform with at least 134 dinosaur tracks
Unusual stone structure found in the East Oklahoma
Date: 5/5/02 12:13:08 PM Pacific Daylight Time
When I read the attached article on your page I was reminded of what happened to the site where Kennewick Man was discovered: the Army Corp of Engineers dumped several tons of rock on it. The bank on that section of the Columbia River needed shoring up was their excuse. Don't bother trying to find anything else at that site.
Date: 5/5/02 8:53:37 PM Pacific Daylight Time
For any individual, group, or organization to control the past it must first manipulate it, hide it, or obliterate it. Too many land claims and titles to personal property (the foundations of the one world religion: capitalism) could be challenged if the complete and accurate past were known by the hoi polloi; too many challenges to scientific and religious dogma; too many reasons to expand consciousness and personal spirituality as opposed to group lock step. The sheeple feel much more secure when the power elites have the wool pulled down over their eyes.
Lee Brown, Cherokee (Excerpts from a talk at the 1986 Continental Indigenous Council, Fairbanks, Alaska)

CAPTAIN KENNEWICK
Ancient Encounters : Kennewick Man and the First Americans
| | |
| --- | --- |
| | A clay model of the head of Kennewick Man, based on a 9,200-year-old skull found in July 1996 in a park along the Columbia River in south-central Washington, is shown at Columbia Basin College, in Richland, Wash. The U.S. Department of the Interior will release results, Thursday, Jan. 13, 1999 of radiocarbon-dating on Kennewick Man, along with its decision on whether to classify the human remains as Native American under federal law. Whatever the government's conclusions, the results are likely to be disputed in this contentious case involving one of the oldest and most complete skeletons found in North America. |
Sailing to Paradise : The Discovery of The Americas by 7000 B.C Proclaiming that America was discovered and developed into a world power seven thousand years ago, an original work of reconstructed history offers evidence of ancient seafaring civilizations with travel and trade on a worldwide scale as early as 5000 B.C. 15,000 first printing.

VOYAGERS THROUGH THE WORLDS?
DO WE SEE THE ANCIENT TECHNOLOGIES STILL AT PLAY?

PACIFIC PULSE SCALAR RINGS

UNDERWATER PYRAMIDS
ASTEROID 2002HK12
For Old Parts, NASA Boldly Goes . . . on

UPDATED COMMAND CENTER (Commenced on 9-11)

FLIGHT 77

THE WTC TOWERS

COMMENTS

ANNEX

NEW ANALYSIS OF WTC FOOTAGE
WELCOME TO THE RESERVATION THE SPIRIT WARRIOR
In a message dated 5/11/02 11:11:27 PM Pacific Daylight Time, ANON writes:
The methods being employed to halt terrorism are to be supported - not torn down. If we are in the decision making re how or what to do about it, then we have a right to voice a change. In the meantime, we do our whole country a disservice to tear down the government...The kind of sounding off against the government that has been making enemies for you according to what I hear that disgusts people and myself is what I am asking you to consider so that you won't lose those that are leaving because of it. You influence so many and this 'noise' does not become you as a leader.
WE TOLD YOU SO
HO HUM DEPT: Afghanistan plans gas pipeline Right on schedule ARCHIVES:








THE AFGHAN KILLING FIELDS: BLOOD FOR OIL/GAS TO CHINA
PART 2" US "SECRET" PLANS FOR AFGHANISTAN
PART 3: SILK ROAD, THE BUSH/BINLADEN/CHENEY LINKS
An Open Letter To America Open Letter To America - The Last Great Republican
Hell to Pay, Part Four: The Proving Ground Too Weird: $20 BILL 9/11 ANOMALY
NEMO ALERT: SOLUTIONS
| | |
| --- | --- |
| | Islay set for hydrogen power Scientists want to turn Islay into the world's first hydrogen-powered island. They plan to make the clean fuel by treating water with electricity generated from a wave power station already operating on the island. They will then store the hydrogen in batteries known as "fuel cells", which local people will take home to run everything from tumble-driers to tractors |

Tunguska [basal sliding] 5/13/02 12:50:19 PM Pacific Daylight Time, Kent, Thought you might find this interesting. Especially considering the source: Brookhaven National Lab.
Sometimes answers to perplexing problems are to be found in unexpected places seemingly far afield. My search for Tunguska related information has gone this way and that. Maybe in the end it is not the conclusion which is as important as where the search has gone. I have uncovered something which you might find interesting. It does have something to do with Tunguska in a round about way, but before I explain that I need to do some more research. There is something going on in the Antarctic. Clive Cussler in his book Atlantis Found lays out a plot where a supremacist group intends to cause the Ross Ice Shelf to disengage from the continent, which would alter the earth's moment causing a pole-shift with dynamic meteorological consequences. He didn't pull that concept out of thin air. MORE
Date: 5/9/02 3:29:57 PM Pacific Daylight Time
Hello Kent, Am sending you links to the latest realtime charts from ELFRAD. These consist of data updated hourly from the US submarine communications facility in Clam Lake and the Russian facility in Zevs. It may be interesting to monitor the activity from both because of the world situation at present.
http://www.elfrad.com/sig1.htm http://www.elfrad.com/sig4.htm
Charlie, ELFRAD
QUAKE ALERT 5.2 2002/05/13 22:00:29 36.967N 121.600W 7.6 5 km ( 3 mi) SW of Gilroy, CA 2002/05/15 07:06:20 43.49N 127.01W 10.0 5.4 A OFF COAST OF OREGON 4.3 2002/05/15 10:54:48 42.231N 121.901W 8.1 10 km ( 6 mi) W of Klamath Falls, OR

5/14/02 MAGSTORM 5/11/02 MAGNETIC STORM

Mind-boggling Phenomena Reported by Russian Scientists Star Rain, Heart of The Internal Matter
Solar Typhoons and Massive Earth Crust Displacement

| | |
| --- | --- |
| | THOUSANDS OF PAGES DATING BACK YEARS |
SURF THE PAGES LIKE LEAFING THROUGH A VAST BOOK